Russian oil production jumps to post-Soviet high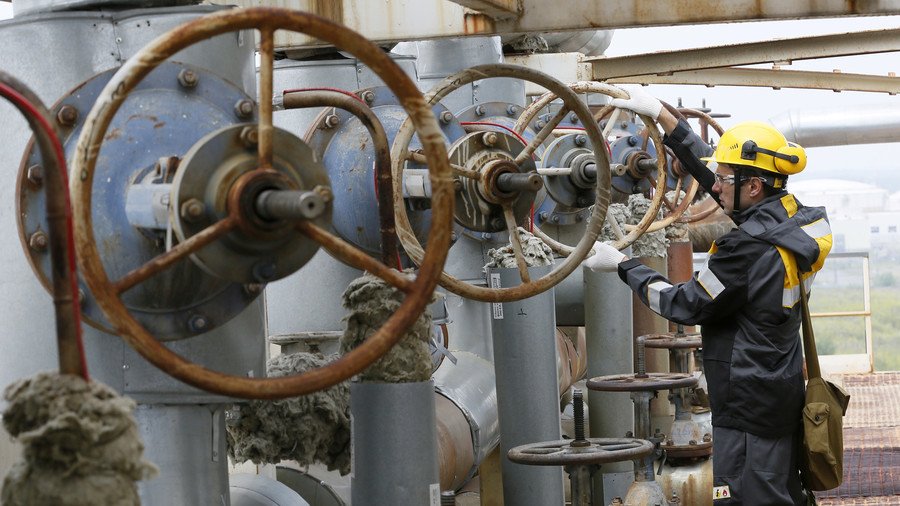 Russia is ramping up crude oil output after OPEC and other countries agreed to ease production curbs. In September, Russia produced a record amount of oil in its modern history.
The country's production rose to 11.36 million barrels per day (bpd) in September and exceeded the record high 11.247 million bpd hit in October 2016, Russian Energy Ministry said. The previous record served as Russia's baseline for a deal with OPEC to reduce production.
But in June, OPEC+ countries at a meeting in Vienna decided to increase production from July by about 1 million bpd. Russian Energy Minister Aleksander Novak said that Russia's share in the total increase in oil production could be about 200,000 bpd.
The increase in Russian oil output happened due to higher production from Rosneft and foreign-led projects like Sakhalin-1. The news comes at the time when US sanctions against Iran are about to come into force in early November, and Tehran is likely to lose up to 1.5 million bpd of its exports abroad.
Analysts have said that rising oil output among other producers is unlikely to offset the loss in Iranian sales. "The general impression out there currently seems to be that there is either an outright inability or at least a certain unwillingness ... to compensate for the expected continuation of declining Iranian export flows," Vienna-based consultancy JBC Energy said, as quoted by Reuters.
Producers have been increasing their output due to rising prices. Brent oil has reached $85 per barrel for the first time since 2014. Russia has said that $70-$80 per barrel is a just price for both producers and consumers.
For more stories on economy & finance visit RT's business section
You can share this story on social media: