Renewables share in UK's power generation hits record high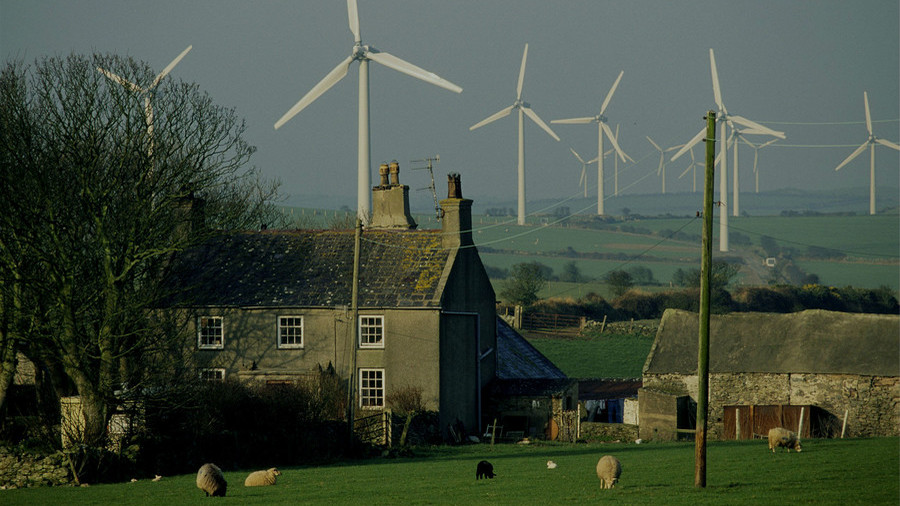 The share of renewables in the UK's electricity generation hit a record high in second quarter of 2018, while the share of coal in the energy mix slumped to an all-time low, UK government figures showed on Thursday.
Between April and June this year, the share of renewables hit a record 31.7 percent, driven by a new record for solar generation, the Department for Business, Energy and Industrial Strategy said in its UK Energy Statistics for Q2 2018.
In recent years, the share of renewables in electricity generation has been rising, while fossil fuel-powered generation has been dropping, with coal plunging to a new record low in Q2 this year—just 1.6 percent, according to the department.
According to the MyGridGB tracker, so far this year as of September 27, Britain has spent 1,599 hours without coal-powered electricity, up from 233 hours without coal in 2016, and 624 hours without coal in 2017.
Government figures showed today that of the electricity generated in the UK in Q2 2018, gas accounted for 42.0 percent and nuclear generation accounted for 21.7 percent of total electricity generation.
Renewable electricity generation increased by 3 percent year on year to stand at 24.3 TWh in Q2. Renewable electricity capacity in the UK was 42.2 GW at end-June 2018, up by 10 percent, or by 3.9 GW, compared to end-June last year, with more than half of the annual capacity increase coming from offshore wind.
This summer, the National Infrastructure Commission—an independent advisory group set up in 2015 to give recommendations to the UK government—said that the UK should back renewables and support only one more nuclear plant after Hinkley Point C before 2025, because renewable energy is the safest bet for a low-cost energy system for Britain in the long term.
"Britain has a 'golden opportunity' to switch to greener ways of providing energy to homes and businesses without increasing bills – but only if Ministers act now to make the most of it," the Commission said in its National Infrastructure Assessment.
This article was originally published on Oilprice.com
You can share this story on social media: