Turkey will continue buying gas from Iran despite US sanctions – Erdogan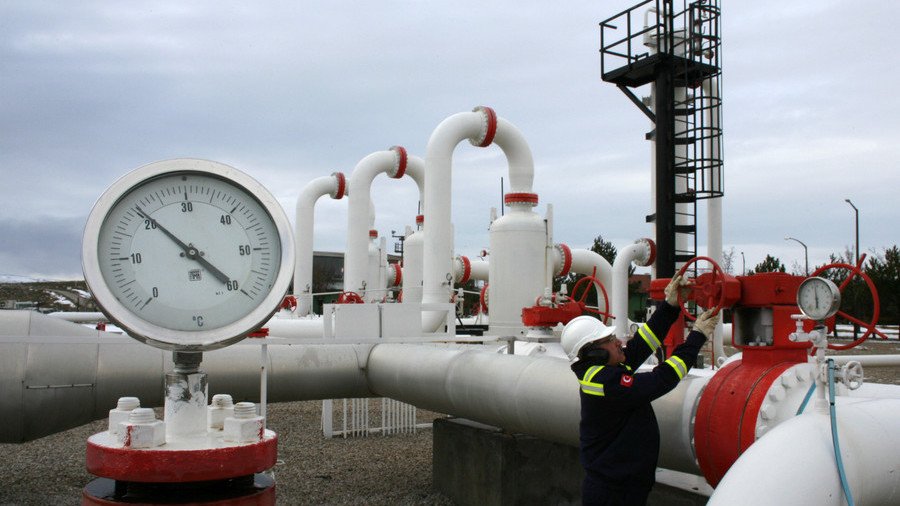 Ankara plans to stay committed to its long-term energy-supply deal with Tehran despite Washington's threats to punish countries that do business with Iran, Turkey's President Recep Tayyip Erdogan said.
"We need to be realistic... Am I supposed to let people freeze in winter?... Nobody should be offended. How can I heat my people's homes if we stop purchasing Iran's natural gas?" Erdogan said in an exclusive interview with Reuters.
He said that there were similar situations with Iranian gas imports during the presidency of Barack Obama. At the moment, Turkey is buying 50 percent of its gas from Russia, with the rest imported from Azerbaijan, Iran, Iraq and Algeria.
The Turkish president explained that, in terms of energy supplies, the country "will act in accordance with internal needs."
Turkey gets 40 percent of its electricity from natural gas. It is dependent on imports for almost all of its energy needs and Iran is a key supplier of Ankara's natural gas and oil purchases. According to Turkey's Energy Minister Fatih Donmez, the country's natural gas contract expires in 2026. Under the agreement, Ankara is set to buy 9.5 billion cubic meters of gas from Tehran.
The US has re-imposed sanctions against Iran after unilaterally withdrawing from the international agreement reached in 2015, which curtailed the country's nuclear program. The new round of sanctions against Iran's oil industry is expected to come into force on November 4. The White House also threatened secondary sanctions on any countries or companies that conduct transactions with Iran.
READ MORE: Russia, Turkey & Iran speeding up efforts to drop US dollar from trade - official
So far, the tough measures have reportedly forced Japanese refiners to stop buying Iranian crude. China's oil imports from Iran reportedly plunged by around 250,000 barrels per day (bpd) in August compared to a month earlier, though Beijing signaled its intent to keep buying. At the same time, India's imports dropped by 400,000 bpd.
For more stories on economy & finance visit RT's business section
You can share this story on social media: