WTO 'violates every single principle' on which it is based – Trump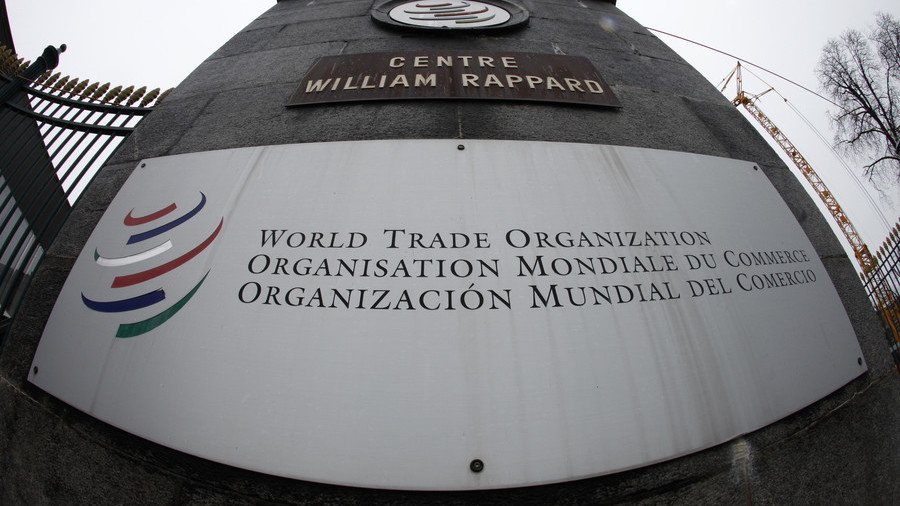 US President Donald Trump has criticized the World Trade Organization (WTO) and urged to re-shape the global trade.
"Many nations in this hall will agree that the world trading system is in dire need of change," Trump said speaking to the UN General Assembly on Tuesday.
"Countries were admitted to the World Trade Organization that violate every single principle that the organization is based on".
Trump took aim at various trade practices like product dumping, currency manipulation and theft of intellectual property. His administration earlier slammed China for all of these practices.
"We will no longer tolerate such abuse. We will not allow our workers to be victimized, our companies to be cheated and our wealth to be plundered and transferred," Trump said.
His speech comes a day after a 10-percent import tariff imposed by the US on $200 billion worth of Chinese goods came into effect on Monday. China retaliated with $60 billion in US goods.
Trump threatened Beijing with further tariffs on around $267 billion of imports if Beijing retaliates against the latest measure.
In August, Trump threatened to pull the US out of the WTO if it doesn't "shape up" and treat Washington better. A US withdrawal from the WTO could be more significant for the global economy than the US-China trade rift, undermining the post-WWII trading system.
For more stories on economy & finance visit RT's business section