Fitch slashes global economic growth forecast over US-China trade war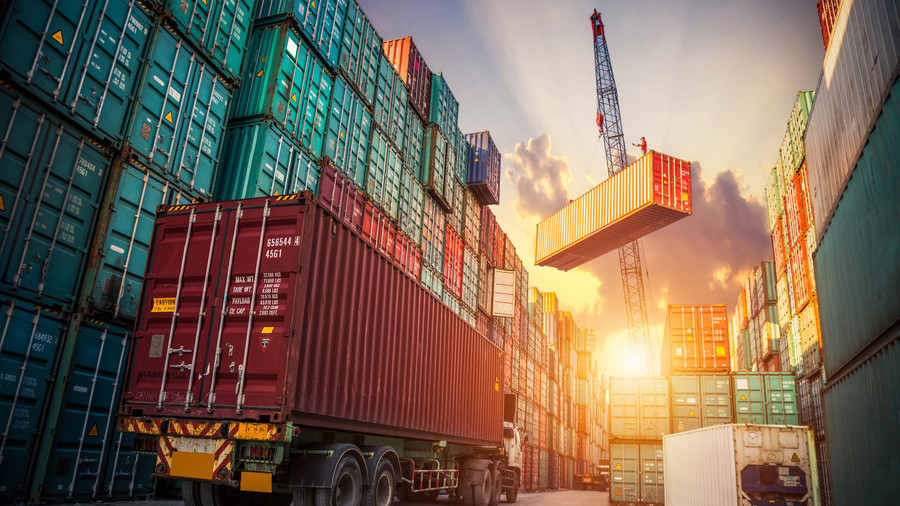 International rating agency Fitch has downgraded its 2019 global GDP forecast. The worsening trade conflict between Washington and Beijing is behind the decision, it said.
According to Fitch, protectionist US trade policies have now reached the point where they are materially affecting what remains a strong global growth outlook.
"The trade war is now a reality. The recently announced imposition of US tariffs on a further $200 billion of imports from China will have a material impact on global growth and, even though we have now included the 25 percent tariff shock in our GEO [Global Economic Outlook – Ed.] baseline, the downside risks to our global growth forecasts have also increased," said Fitch Chief Economist Brian Coulton.
The report cited the significant escalation in US-China trade restrictions as a reason for the 2019 China growth forecast reduction to 6.1 percent – as well as the global growth forecast cut to 3.1 percent.
"Near-term global growth prospects remain strong with growth forecast to reach 3.3 percent this year, up from 3.2 percent in 2017."
Fitch noted that growth is becoming less balanced and less synchronized. Slowing global growth in 2019 will be accompanied by an important transition in global monetary policy, it said.
The 'Big Three' global credit ratings agency now expects combined QE (quantitative easing) asset holdings of the four QE central banks (Fed, ECB, BOJ and BOE) to decline in 2019.
"With the four QE central banks having purchased over $1trillion of assets per annum on average since 2009, the prospect of an outright decline in central bank liquidity is likely to have significant ramifications. These could include upward pressures on global bond yields – as the compression of term premiums that followed QE is unwound – and a ratchet up in financial market volatility," said Coulton.
For more stories on economy & finance visit RT's business section