Trump demands OPEC lower oil prices, claims US 'protects' Middle East countries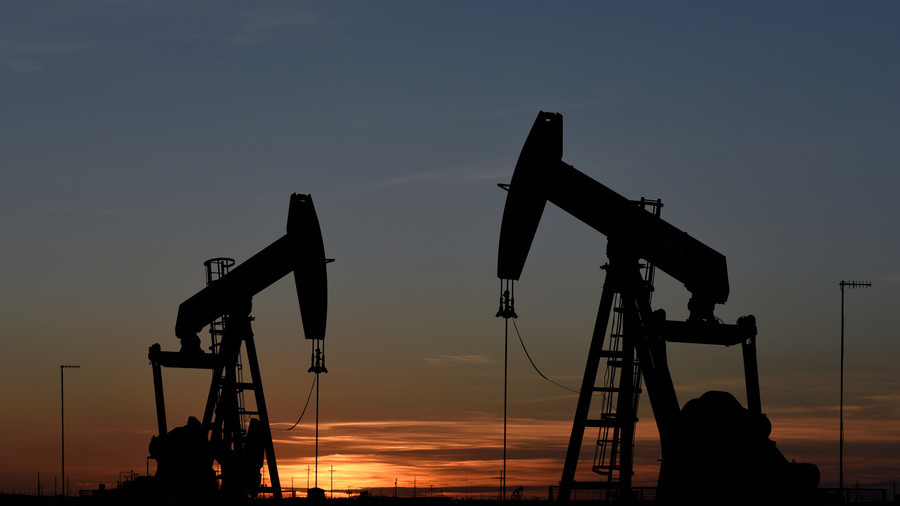 US President Donald Trump has accused OPEC's Middle East producers of "pushing for higher and higher oil prices." Trump, who is a proponent of cheap crude, has told OPEC countries they would not be safe for long without the US.
We protect the countries of the Middle East, they would not be safe for very long without us, and yet they continue to push for higher and higher oil prices! We will remember. The OPEC monopoly must get prices down now!

— Donald J. Trump (@realDonaldTrump) 20 сентября 2018 г.
Oil prices showed a mixed reaction to Trump's words. The Brent benchmark fell 43 cents to $78.97 per barrel, while the US Texas Intermediate grew 9 cents to $71.21.
This is not the first time Trump has attacked OPEC and blamed it for high oil prices. Asked by Fox on July 1 if someone was manipulating oil markets, Trump said: "OPEC is and they better stop it because we're protecting those countries, many of those countries." In a follow-up Tweet on July 4, the president said that "the United States defends many of those countries for very little $'s."
Why does Trump so badly want low oil prices?
De-facto OPEC leader Saudi Arabia and Russia have an agreement to curb oil production. The kingdom, its Gulf allies and Russia have recently agreed to lift production by about 1 million barrels per day (bpd) to offset losses from Venezuela and Iran, but not more. This keeps oil no lower than $75 per barrel.
As oil prices remain high, prices for gasoline in the US are growing. The average cost of gasoline has risen 60 percent from $1.87 per gallon in February 2016 to over $3 in September.
Higher oil prices have boosted economies of producing states North Dakota, Texas and others.
"But most of those states are solidly Republican and likely to vote for Trump's party at the mid-term congressional elections in 2018," said John Kemp, a Reuters market analyst. "The president, therefore, is paying much closer attention to the harmful impact of higher oil and gasoline prices on consumers in swing states."
One of the largest factors for the oil price surge is Trump's sanctions war against Iran, OPEC's third-largest producer, analysts have said. As Iran oil sales decline, the supply goes down, and prices grow.
Does the US really protect the Middle East?
Iran is not the only country in the Middle East which could find Trump's so-called protection claim questionable.
Trump has said several times that without the US, OPEC countries would not be safe. OPEC members such as Libya, Iraq, Venezuela would surely doubt that.
A 2011 NATO military intervention in Libya to oust the country's leader, Muammar Gaddafi, fueled a major conflict which took the lives of thousands of civilians. In the war, Libya lost more than half of its 1.6 million barrels per day in oil production, something which still hasn't returned to 1 million.
OPEC's second-largest oil producer, Iraq, suffered a US military invasion in 2003. Iran and Venezuela are under tough US sanctions which have slashed their oil exports and triggered a currency crisis.
For more stories on economy & finance visit RT's business section
You can share this story on social media: