BRICS bank 'successfully implements' projects worth $5.7 billion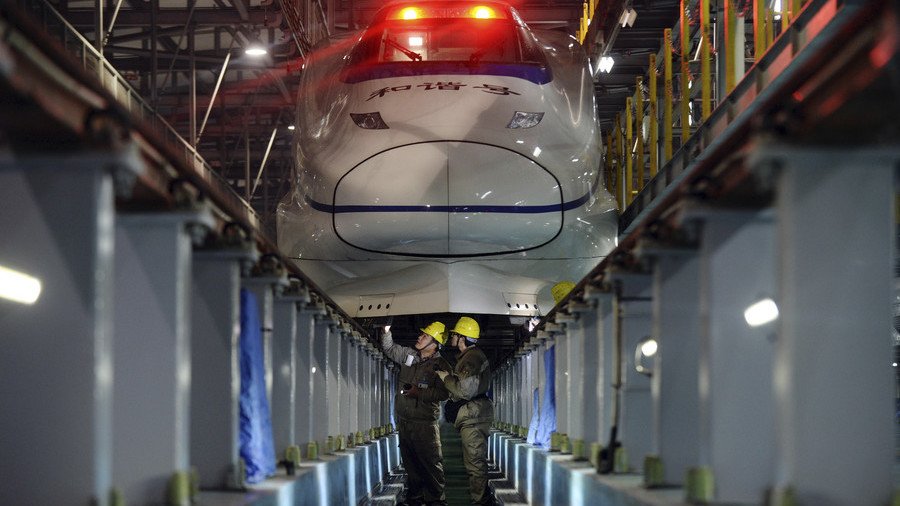 The infrastructure bank run by developing BRICS countries has been successfully implementing its projects, according to its senior manager.
"We have 23 projects approved for all BRICS countries. Their total cost is $5.7 billion. By the end of the year, I think another $1.5 billion will be added. Next year, we plan to expand projects to somewhere around $7.5 billion," BRICS New Development Bank Vice President Vladimir Kazbekov told TASS news agency.
According to Kazbekov, the bank has received a AA+ rating from Standard & Poor's and Fitch agencies, which is enough to confidently enter the international financial market with its debt instruments and receive funding from international investors at low interest rates.
The bank's capital is being boosted every year. "Next year, the plan is $7.5 billion. And according to the strategy, in my opinion, by 2022 we should have about $44.5 billion in capital. Our capital is being formed quite on schedule, Russia and China are contributing ahead of time," he said.
The BRICS group, which includes Brazil, Russia, India, China and South Africa is home to 43 percent of the world's population. Four of the top BRICS economies are ranked in the world's top 15 by GDP size, namely China (2nd), India (6th), Brazil (8th) and Russia (11th).
The bank's capital is up to $100 billion and it says all members of the United Nations could join it. However, the BRICS nations can never have less than 55 percent of the voting power.
For more stories on economy & finance visit RT's business section
You can share this story on social media: