BRICS bank receives top investment-grade rating from S&P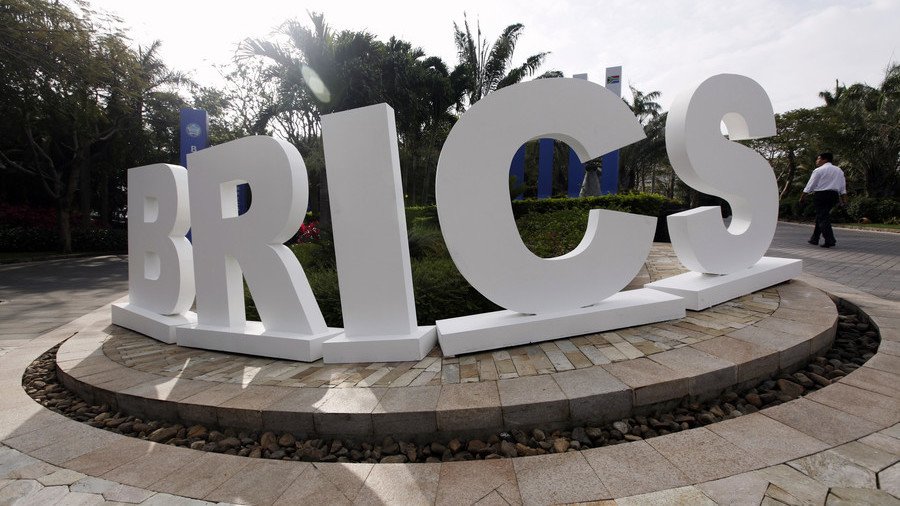 'Big Three' global credit ratings agency Standard & Poor's (S&P) has assigned its AA+ long-term and A-1+ short-term issuer ratings with a stable outlook to the BRICS New Development Bank (NDB).
The AA+ is the rating agency's second-highest ranking, behind only a AAA rating. "The ratings reflect our opinion that NDB will establish itself as a catalyst in reducing the infrastructure deficits faced by its BRICS members," S&P said in a press release.
NDB was founded by the BRICS member countries (Brazil, Russia, India, China and South Africa) in 2014 and formally opened in Shanghai in July 2015. The goal of the bank, with an initial authorized capital of $100 billion, is to fund sustainable development infrastructure projects in emerging economies.
Overall, NDB has 23 projects costing $6 billion, including $1.7 billion in China and $1.8 billion in India. Each member country has a 20-percent shareholding and voting rights.
The agency has assessed the bank's financial profile as "extremely strong," acknowledging robust shareholder support as a key factor.
Commenting on the ratings, NDB's President K.V. Kamath said: "Today marks a momentous step for NDB towards establishing itself as a premier multilateral development finance institution."
He explained that "given the scale of our future ambitions, the AA+ ratings from S&P and Fitch put the bank in an exceptional position to mobilize financial resources at competitive rates thereby greatly enhancing our lending capacity to our members."
Earlier this month, Fitch has assigned NDB a long-term issuer default rating (IDR) of AA+ with a stable outlook and a short-term IDR of F1+.
According to Kamath, the ratings also "mark the beginning of an exciting period for the bank wherein it will look to establish itself as a benchmark issuer in global capital markets. This milestone enables the bank to offer a full suite of financial products to its public and private sector clients."
He said: "The AA+ ratings from the two agencies are a recognition of the bank's strong financial profile as well as an endorsement of its prudent future growth plans and sound risk management practices." He added: "We are proud of this exceptional achievement…"
For more stories on economy & finance visit RT's business section
You can share this story on social media: