US sanctions 'bill from hell' targeting Russian debt could backfire on Western allies – analyst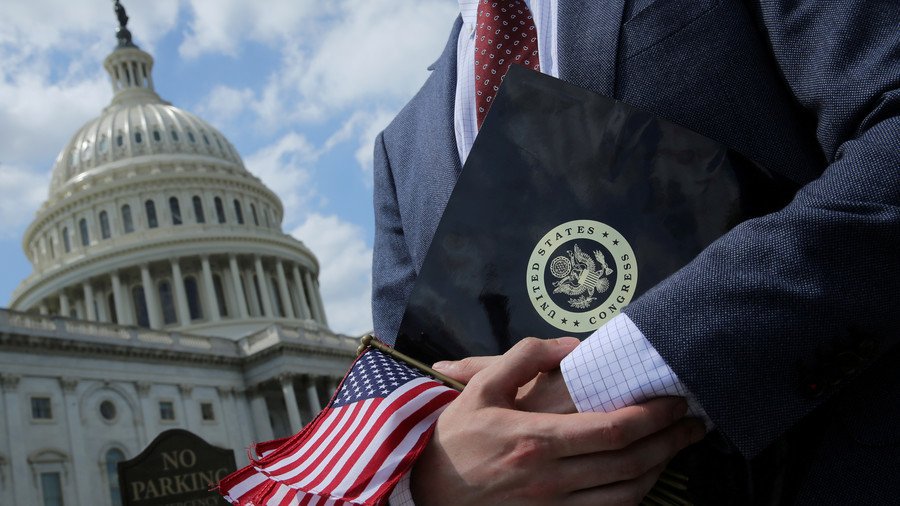 The proposed US sanctions targeting Russian bonds, OFZs, will likely hurt not only Moscow, but also numerous holders of such bonds in the West, an analyst has said.
The measure was proposed by a group of US senators lead by Republican Lindsey Graham. The senator said he planned a "sanctions bill from hell" to punish Russia because "the current sanctions regime has failed to deter Russia from meddling in the upcoming 2018 midterm elections."
But the US Congress is unlikely to pass the bill, which includes restrictions on Russian sovereign debt transactions, experts tell RT.
"Cracking down on seven largest Russian state banks, the way it is described in the US bill, is unlikely. How will these banks and companies working through them settle on debt and contractual obligations in dollars with Western counterparties?" according to Peter Pushkarev, chief analyst at TeleTrade.
The US sanctions threat has sent yields on 10-year benchmark OFZ bonds soaring to two-year highs of 8 to 9 percent in August and September, while their price plunged almost 10 percent below their nominal value.
According to Pushkarev, sanctions targeting Russian debt bonds are unlikely and are only a part of an election campaign before the midterm elections in the US Congress this year.
In any case, Russia has no dire need to issue additional $7.5 billion in bonds this year like it has planned. "The Central Bank's gold and foreign exchange reserves grew by $75 billion in a year, which is 10 times more than it could borrow with the OFZs. Moreover, oil prices remain high, which means Russia could wait for more than a year before issuing more OFZs," Pushkarev said.
The Russian Finance Ministry has been canceling the recent OFZ options not because of lack of interest, but because it is not interested in paying inflated yields on the bonds, Pushkarev said. "The equation is simple: what is unprofitable for the Ministry of Finance, is profitable for investors."
For more stories on economy & finance visit RT's business section
You can share this story on social media: