Sell the dollar, buy the ruble – Russia's economy ministry suggests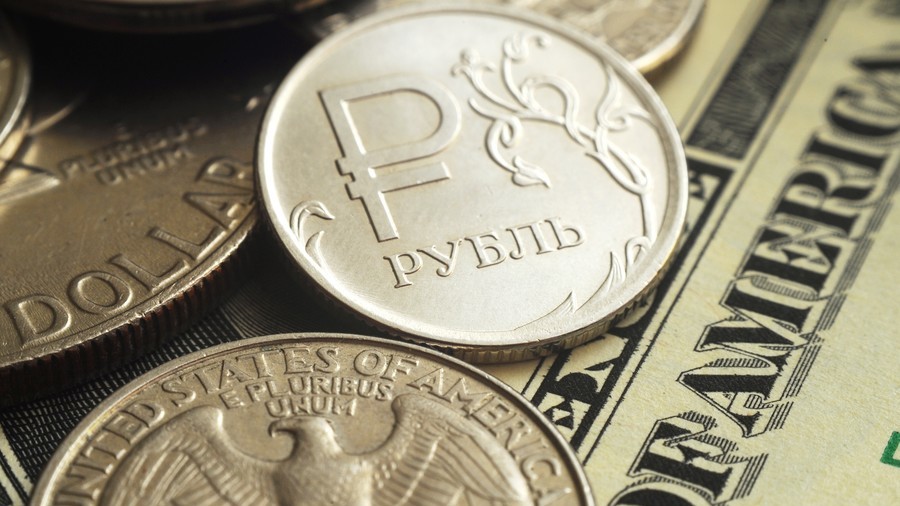 The recent collapse of the Russian ruble is a good opportunity to buy the undervalued currency, Economic Development Minister Maksim Oreshkin said on the sidelines of the Eastern Economic Forum in Vladivostok.
Oreshkin's advice to Russians is to sell the US dollar and buy the Russian ruble. Since July, the ruble has depreciated by 12 percent against the greenback.
"You know the famous quote from Warren Buffett: 'Be fearful when others are greedy and greedy when others are fearful.' When everything is good and everyone is bullish about something, it means, on the contrary, that this asset has little prospects," Oreshkin told Business FM radio.
In its macroeconomic forecast, the ministry of economic development expects the ruble to cost around 64 per dollar, or about 10 percent stronger from the current level, next year despite the recent sell-off. Oreshkin has confirmed that in the medium term, the exchange rate is expected to strengthen to 63-64 rubles.
On Monday, the ruble collapsed to its lowest against major currencies in 2.5 years on the Moscow stock exchange, trading at 70.34 rubles against the dollar, and 81.67 rubles against the euro.
The key reasons are the US sanctions, which could be strengthened in the near future, and weakening emerging market currencies in Turkey, Argentina, South Africa, India, and other developing economies.
In addition to that, the ruble is a free-floated currency, which means the Russian central bank doesn't burn through the country's reserves to prop it up in times of market turbulence.
For more stories on economy & finance visit RT's business section