South Africa suffers shocking drop in agriculture after government threat to confiscate land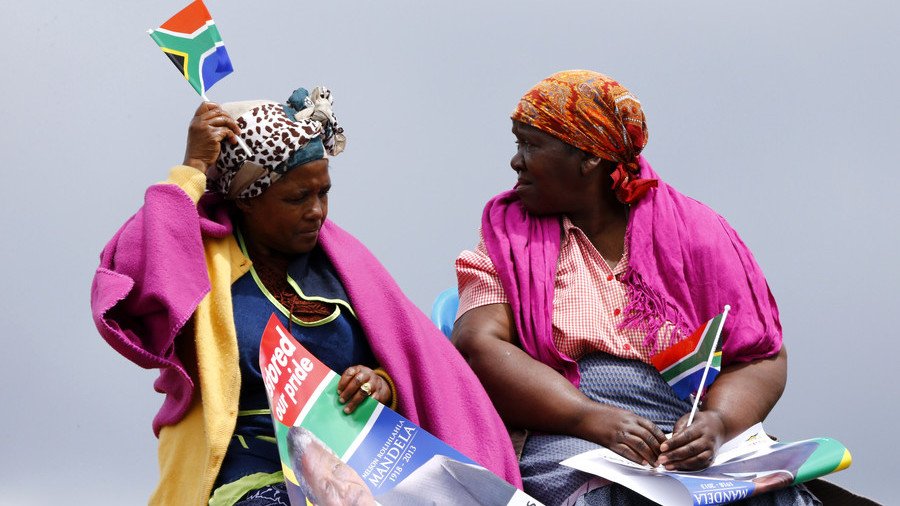 Massive declines in the agricultural, transport and retail sectors have dragged the South African economy into recession after nearly a decade of growth. It is a huge blow to President Ramaphosa's controversial reforms.
GDP in the second quarter contracted by 0.7 percent compared to the first three months of the current year. South African national currency, the rand, extended declines against the US dollar to more than two percent as government bonds fell after the released data.
"We are in a recession," Statistician-General Risenga Maluleke said, commenting on the reports that reflect two consecutive quarters of contraction.
According to Statistics South Africa, agricultural production declined by 29.2 percent, while the transport, communication and storage sector dropped 4.9 percent. At the same time, mining output grew by 4.9 percent and finance by 1.9 percent.
The news is expected to increase concerns over the weakening rand, along with plans for a widely-debated land reform and negative after-effects triggered by state corruption under former president Jacob Zuma.
South African national currency plummeted under the pressure of emerging market jitters in Turkey and Argentina. It is expected to get worse amid investors' deep concerns about a government push for land reform that may have far-reaching economic consequences.
A draft proposal to confiscate white-owned farms and redistribute land to address racial inequalities was withdrawn for further study. However, the ruling African National Congress (ANC) has reaffirmed its commitment to the plan.
"This economy remains in the doldrums, that we are in desperate need for policy certainty and structural reform to get us onto a growth path," Elize Kruger, an economist at Paarl, South Africa-based NKC African Economics, told Bloomberg.
"This type of environment is difficult for job creation. We'll get stuck in our low-growth term if we can't get out of this."
For more stories on economy & finance visit RT's business section
You can share this story on social media: