South Africa's sharp economic decline a major blow to President Ramaphosa's reforms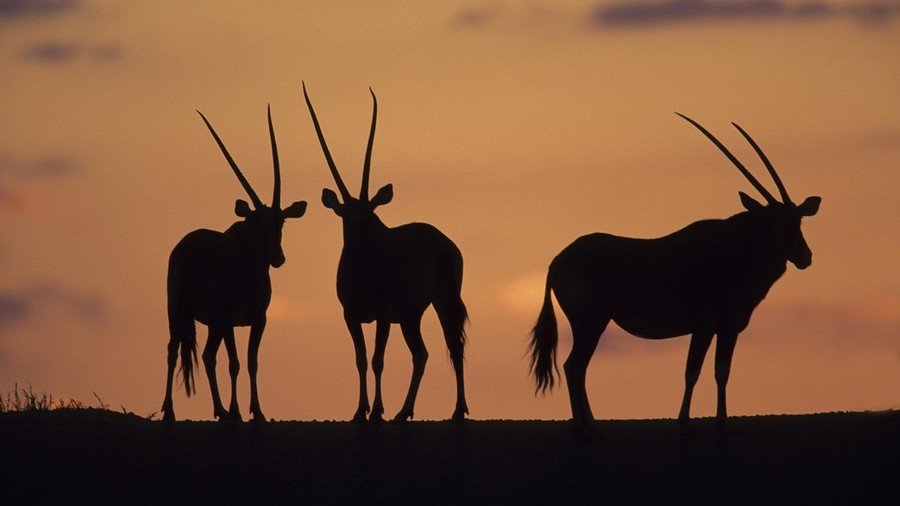 South Africa's national statistical service has revealed the worst quarterly contraction of country's economy in nearly a decade after Cyril Ramaphosa ousted Jacob Zuma from leadership.
From January through March, the country's GDP declined by 2.2 percent against the previous three months, Stats SA said on Tuesday. That's the biggest drop since the first quarter of 2009, when the economy contracted by 6.1 percent. The current figure is much larger than economists' projections.
The poor results pose a considerable challenge for the country's new president, who pledged to provide long-term economic growth. To deliver the goods, Ramaphosa was planning to clean up governance, deal with high unemployment and improve basic services, igniting a wave of optimism dubbed "Ramaphoria."
According to the statistics office, mining, manufacturing and agriculture were the major areas of decline; while the electricity, construction and trade industries recorded negative growth as well.
Following four consecutive quarters of robust growth in 2017, the South African agricultural sector demonstrated the fall of 24.2 percent, the largest in 12 years. The sector was dragged down by decreased production in field crops and horticultural products.
The country's mining industry is shrinking for the second consecutive quarter with production down 9.9 percent in the first three months of the year. It follows a drop of 4.4 percent in the previous quarter. Decreasing production in gold, platinum group metals, and iron ore reportedly became key factors for the general decline.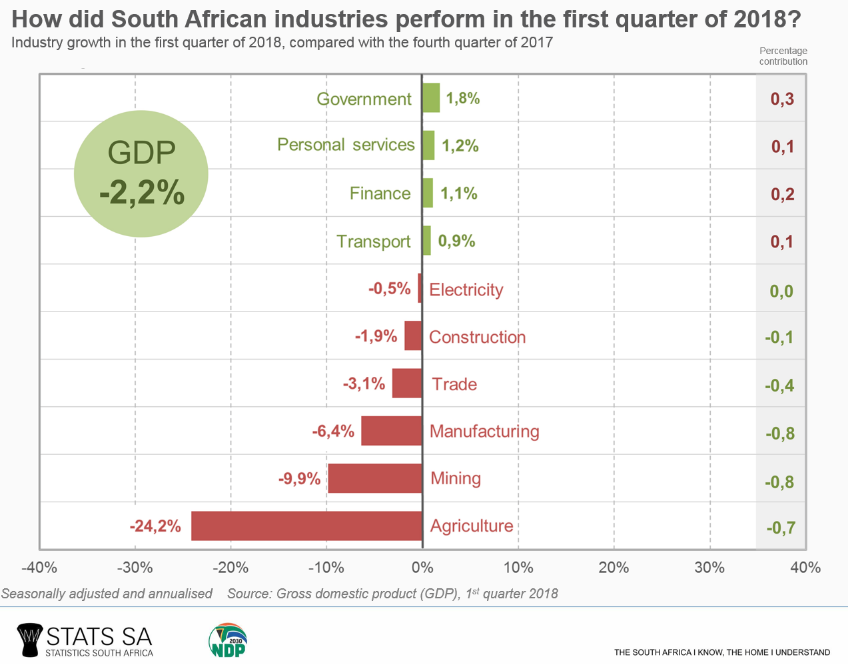 The manufacturing industry showed a fall of 6.4 percent, driven mostly by a reduction in the production of petroleum, chemical products, basic iron and steel.
"The trade, construction and electricity industries also recorded negative growth in the first quarter of 2018 compared with the fourth quarter of 2017," the agency said. "Trade activity fell by 3.1 percent, on the back of weaker wholesale, retail and motor trade sales and lower activity in catering and accommodation."
The national construction sector continued to contract, experiencing the fifth consecutive quarter of decline. The industry reportedly lost 1.7 billion rand ($133.5 million) in value since the last quarter of 2016.
At the same time, economic activity in transport, finance, personal services and government grew from January through March. The growth of 1.8 percent in general government was mainly boosted by increased employment numbers in the public sector.
For more stories on economy & finance visit RT's business section
You can share this story on social media: