Ukraine facing labor 'catastrophe' as millions of citizens flee country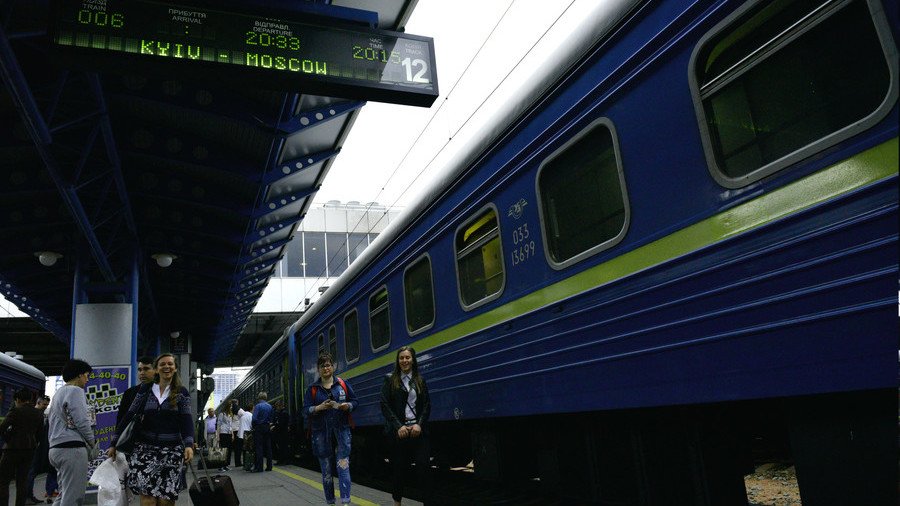 Nearly a million Ukrainians are leaving the country every year, according to Ukrainian Foreign Minister Pavel Klimkin, warning the country will face severe labor shortages in the years to come.
"We are really in a catastrophic situation with a million Ukrainians leaving every year," the minister said in an interview with Ukrainian ICTV.
Klimkin said that Poland alone has received around 1.4 million Ukrainians recently, and that nearly 30 percent of the population of the western Polish city of Wroclaw now speaks Ukrainian.
According to Ukraine's foreign ministry, about three million Ukrainian migrants currently live in Russia, and up to two million in Poland.
Kiev reportedly sees labor migration as the second biggest threat to the country's national security. According to a poll carried out by Research & Branding Group last June, 33 percent of Ukrainians were ready to leave the country for good and move to another country for permanent residence.
Labor migration from Ukraine has been growing over the past five years. Apart from Russia and Poland, Ukrainians are moving to Slovakia, the Czech Republic, Hungary, Latvia, Lithuania, Estonia, and Spain.
The current situation is expected to worsen in the years to come, according to Ukrainian Deputy Minister of Social Policy Olga Krentovska. In April, she said the current labor migration would lead to labor shortages that will put Ukraine's economic stability at risk in just a couple of decades.
Kiev has appealed to Ukrainians leaving the country, attempting to persuade them to choose European countries over migrating to Russia. Last week, Ukrainian Infrastructure Minister Volodymyr Omelyan said that Kiev may sever all remaining public transport links with Russia, which includes passenger trains and buses, due to national security concerns.
Ukraine's population has seen a dramatic decline since the country declared its independence from the Soviet Union in 1991. From its 1993 peak of more than 52 million people, the country's population had decreased by nearly 10 million by the end of 2016, according to official figures. That's a net 18 percent drop.
For more stories on economy & finance visit RT's business section
You can share this story on social media: