China quickly catching up to EU in trade with Russia – Kremlin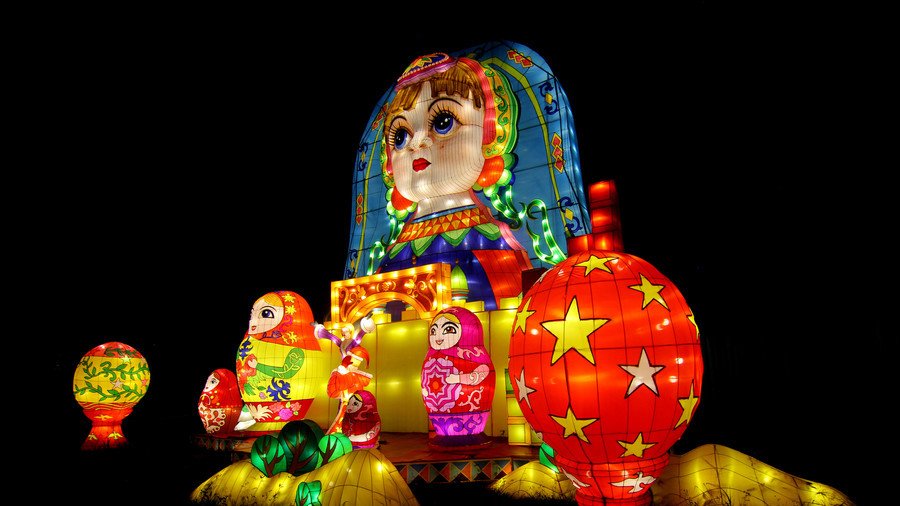 While the European Union remains Moscow's main trading partner, China's growing trade with Russia is rapidly closing the gap, according to Kremlin spokesman Dmitry Peskov.
"Russia continues developing bilateral relations with countries of the EU," Peskov said on Monday. "The EU is Russia's main trade and economic partner, but China is snapping at their heels. We would like relations with Europe to be predictable and sustainable."
Peskov was responding to comments made by French President Emmanuel Macron that Russian President Vladimir Putin wishes to dismantle the EU.
"I do respect Vladimir Putin and I am one of the leaders who says we need to construct a new security and defense architecture with Russia. We need this discussion with Russia," Macron told Sweden's SVT broadcaster on Sunday. "But Putin's dream is the dismantling of the European Union."
The latest Chinese customs data shows that Russia and China traded goods worth $58.35 billion through July, which is more than a 25-percent increase compared to the same period a year ago. Exports from China to Russia, for the first seventh months of the current year, rose by 16.6 percent to $26.9 billion, while China bought $31.45 billion worth of Russian goods, representing growth of 34.9 percent.
Trade turnover between Russia and EU countries, in the first six month of 2018, grew by 5.8 percent year-on-year up to €123.4 billion, according to Eurostat. Volume of imports from the bloc into Russia increased 1.4 percent up to 41.6 billion euro, while exports from Russia were up 3.5 percent to €81.2 billion.
Russia is the third largest exporter to the EU and the bloc's fifth biggest importer.
For more stories on economy & finance visit RT's business section
You can share this story on social media: