Orient express: Japan tests freight transportation across Russia via Trans–Siberian Railway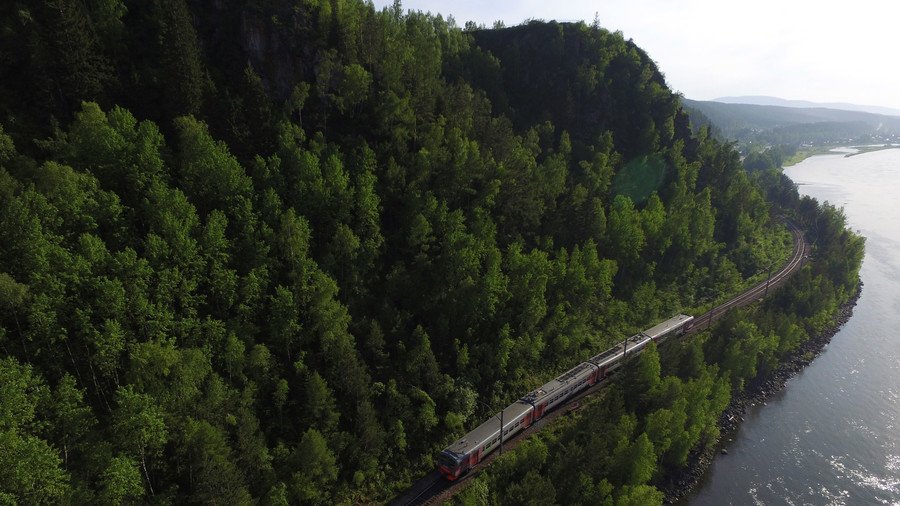 Test shipments of Japanese goods to Russia using a sea link and the longest railway line in the world, the Trans-Siberian Railway, began Wednesday in Yokohama, Japan.
"This is a significant event for Russia and Japan. The project literally ties our two countries together," Deputy Minister of Russia's Economic Development Sergey Gorkov told TASS.
He expressed confidence that the project "will become a symbol of Russian-Japanese friendship and a bridge between our countries."
Japan's Deputy Minister of State Lands, Infrastructure, Transport and Tourism, Toshihiro Matsumoto, noted that the Trans-Siberian Railway (TSR) has a great development potential for both Russia and Japan.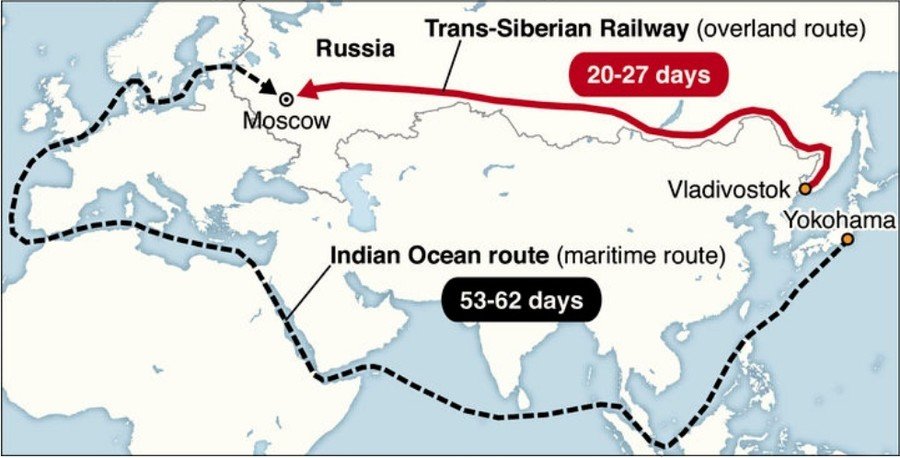 "We believe that Japanese companies are interested in using this route, and I hope that we will reach a deeper understanding between the carriers of the two countries in the process of implementing this pilot project," he said.
The shipments will be carried out in containers fitted with temperature, humidity and vibration sensors.
According to Russian Railways (RZD), the first 40-foot container has been dispatched this month from the Japanese port of Kobe to the port of Vostochny in Russia's Primorsky Krai.
The container is planned to be transported further by rail to Russia's Kaluga region and after the customs clearance procedure it will be finally delivered by road to the Moscow region. The approximate delivery date is 1 September 2018, which will result in a total travel time of just 14 days.
The next test shipment from Japan to Russia along the Trans-Siberian Railway is scheduled for 31 August 2018, according to RZD.
Current freight transport between Japan and Russia mainly uses sea and air routes. It takes between 53 and 62 days to ship freight from Japan to Moscow using a sea route that crosses the Indian Ocean. The new freight route via the railway will significantly cut transportation time between the two countries and costs could be reduced by up to 40 percent.
The Trans-Siberian Railway connects Moscow with the Russian Far East with a travel time of seven days. It is 9,289 km (5,772 miles) in length and spans a record eight time zones.
For more stories on economy & finance visit RT's business section
You can share this story on social media: