South Africa's ruling ANC says land expropriation bill withdrawn for further reconsideration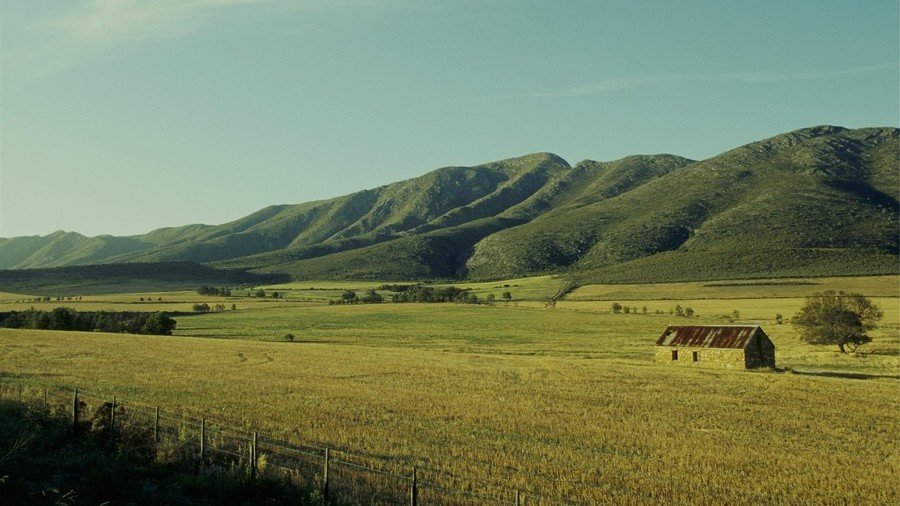 A bill allowing the South African government to seize private land without compensation has been withdrawn by the Portfolio Committee on Public Works pending further study, according to the ruling African National Congress.
In 2015, the ANC proposed a constitutional amendment allowing the government to seize and redistribute land without any compensation to its owners. The draft, which has not been adopted so far, evoked widespread international outrage and multiple media reports of alleged violence against white South African farmers, including murders.
The committee's chairperson, Humphrey Mmemezi, said the bill was referred to parliament on procedural grounds, but they couldn't duplicate a separate parliamentary process.
"If we, as Parliament, resolve to hear the people of South Africa on that important clause, it then goes without question that we must send the bill back to Parliament," he said, adding the committee had no choice but to withdraw it.
However, the ANC reiterated its commitment to pursue the country's controversial land reform program. The ruling party wants to redistribute the land confiscated from white farmers to the black citizens of the country. Since the end of apartheid in 1994, the ANC has followed a "willing-seller, willing-buyer" model. Under the plan, the government buys land from white landowners and redistributes it among black citizens of the country. However, the land reform program has not brought the results the ANC wanted.
South African President Cyril Ramaphosa announced this month that his government is enforcing a change in the constitution to allow the expropriation of land without compensation. According to the ANC, the white minority in the country still own most of the land more than two decades after the end of apartheid.
Much of the farmland in South Africa is owned by the country's white minority, also known as Afrikaners, descendants of Dutch and English settlers. The former British colony instituted a policy of strict racial segregation, known as apartheid, in 1948. It was formally abolished in 1994.
The ANC government denies there is a widespread or systematic campaign to kill or expel white farmers, but maintains that major redistribution is needed to correct the legacy of colonialism. A number of Afrikaners have already emigrated, with as many as 15,000 Boers recently expressing interest in settling in southern Russia.
There has been a reported rise in violent attacks against farmers in South Africa. There were 74 farm murders and 638 attacks, primarily against white farmers, in 2016-17, according to data by minority rights group AfriForum.
The South African officials reportedly seized two farms last week from owners who refused to accept the government-set compensation.
For more stories on economy & finance visit RT's business section
You can share this story on social media: