Credit Suisse places $5bn in Russian assets under custody in compliance with US sanctions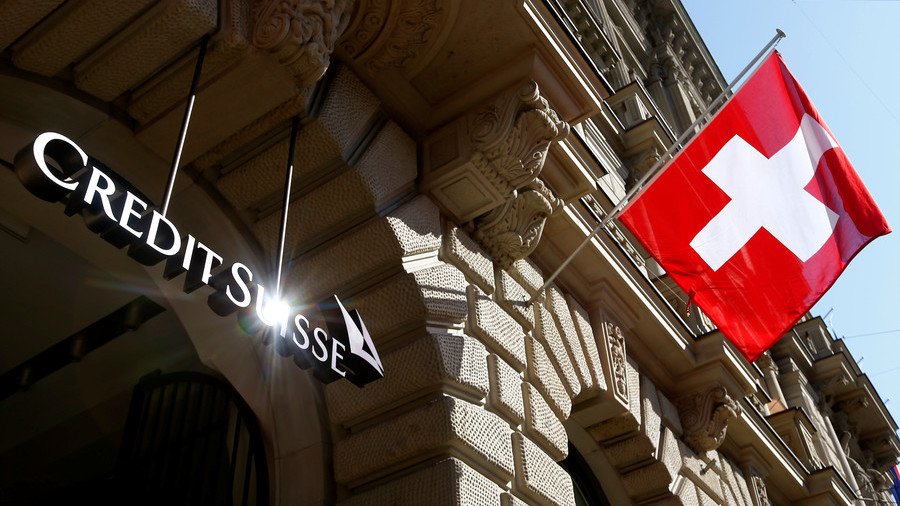 One of Switzerland's largest banks, Credit Suisse has reclassified 5.1 billion francs ($5 billion) in assets linked to Russia as a result of Washington's sanctions against the country.
There is reportedly growing fear among Western banks of reprisals from the US for working with targeted Russian individuals and entities.
Earlier Reuters reported the Swiss bank froze the funds in the second quarter of 2018.
In an e-mailed statement to RT, Credit Suisse denied freezing Russian assets, explaining that it has reclassified assets of some Russian clients. The bank said that it works with international regulators wherever it does business to ensure compliance, including sanctions involving Russia.
"Following recent US sanctions and given US regulatory restrictions, Credit Suisse reclassified certain impacted assets from Assets under Management to Assets under Custody," the statement read.
"This reclassification does not represent a freezing of the assets. In addition, non-sanctioned clients were not affected by the re-classification. Neither did this result in any financial loss or provision."
Credit Suisse says it remains highly committed to Russia and continues to monitor developments.
The Zurich-based Credit Suisse owned aircraft surrendered by Russian tycoon Oleg Deripaska before the sanctions, and had also lent money to businessman Viktor Vekselberg.
Switzerland has been one of destinations for money leaving Russia. According to data from the Russian central bank, around $6.2 billion, or 14 percent of total Russian cross-border outflows, went to Switzerland in 2017.
Other Swiss banks, including UBS and Julius Baer, told Reuters they also respected international sanctions. The banks, however, declined to say whether they had taken similar asset-freezing operations.
"UBS ... implements worldwide at least the sanctions currently imposed by Switzerland, the UN, the EU and the US," said a spokesman for the bank.
A spokesman for Julius Baer said it "cooperates with international regulators... in the field of sanction regulations."
The fear among banks stems from facing possible huge penalties from Washington. In 2014, France's BNP Paribas agreed to pay a record $8.9 billion for violating US sanctions against Sudan, Cuba and Iran.
For more stories on economy & finance visit RT's business section
You can share this story on social media: