Turkey favors switching from dollars to national currencies in trade with Russia & China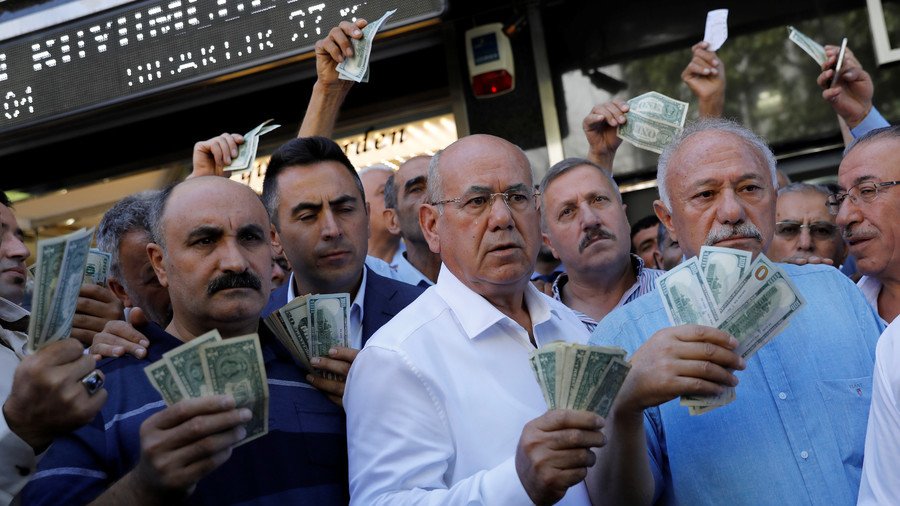 Ankara has given a green light to Moscow's proposal to switch to ruble-lira trade between the countries. Turkey also has similar plans for trade with China and other countries.
"We are discussing the transition to national currencies not only with Russia and China, but also with other countries. It is not just Turkey's request. In other countries, there has been reaction to US attacks," said Turkish presidential spokesman Ibrahim Kalin.
"Many countries oppose the pressure of the US dollar as a means of political and economic coercion, and we see that the demand for payments in national currencies between different countries is increasing," he added.
Both Russia and Turkey's currencies have been exposed to the US sanctions pressure. They both lost half of their value against the greenback since 2014 and 2018, respectively, despite relatively strong economic performance.
On Friday, US President Donald Trump doubled tariffs on aluminum and steel from Turkey in response to the detention of a US citizen. American pastor Andrew Brunson is being held on terrorism charges in Turkey, facing up to 35 years in prison for his alleged role in a failed coup in 2016.
The political and economic pressure from Washington caused the Turkish lira to collapse to a historic low against the US dollar. Ankara has responded by threatening to boycott US gadgets including Apple iPhones and sharply increasing duties on a number of American goods like tobacco, alcohol, cars, cosmetics, etc.
For more stories on economy & finance visit RT's business section
You can share this story on social media: