Russia's move to ditch dollar in favor of gold minimizes risk of US political blackmail – analyst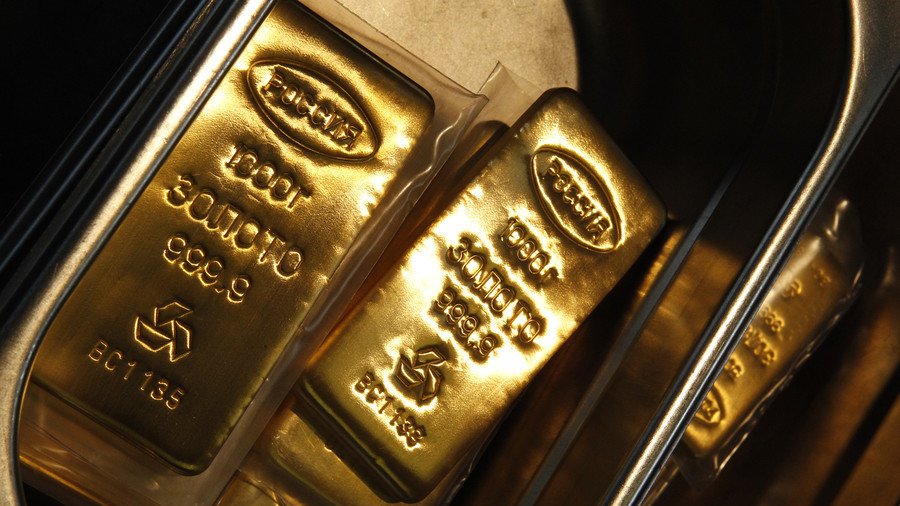 Bank of Russia data shows the country's gold holdings are approaching 2,000 tons, nearly quadrupling over the recent decade and rising to 17 percent of the nation's total foreign reserves.
By opting to purchase precious metals and liquidating holdings of US Treasury securities, Russia has been playing it smart, precious metals market analyst Dimitri Speck said, commenting on the latest steps by the country's central bank.
"This is also a kind of political declaration, stating that countries which have too many dollars can become the object of political blackmail," the Munich-based expert told Sputnik. "Russia is in a situation where it faces political sanctions from the US in particular, and the West in general and thus has good reason to play it safe and bet on gold."
The analyst also compared purchasing strategies pursued by Russia and China, which are currently number five and number six in the ranking of the world's biggest gold holders. According to Speck, there is a broad difference between Russia and China when it comes to diversification of their gold and dollar reserves.
"In China, gold is purchased first and foremost by private individuals and companies. The Central Bank also buys gold, but its share relative to China's total reserves is rather small," he told Sputnik. "On the other hand, private buyers purchase a great deal of gold, the figures of local exchanges dealing in gold show."
By contrast, the major buyer of gold in Russia is its chief financial regulator. Russia has been dumping US Treasury securities holdings and ramping up gold purchases at the same time. Speck said that Chinese gold holdings are "still relatively small relative to China's economic power, and to its other reserves." According to Speck, China's strategy of buying dollars to spur exports is "short-lived."
For more stories on economy & finance visit RT's business section
You can share this story on social media: