Russia to double gold extraction becoming world's second biggest producer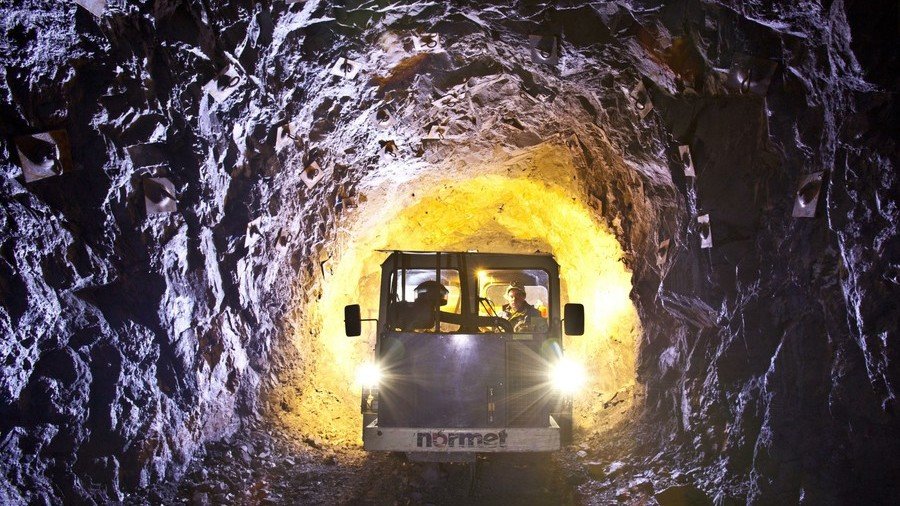 Major Russian gold mining companies are planning to almost double production. The increase could make Russia the world's second largest producer of the precious metal.
The country is currently third in the global rating of gold miners after Australia and China. However, that could change in less than a decade, according to Mikhail Leskov, deputy CEO at the Moscow-based Institute of Geotechnology, as quoted by Vedomosti.
In 2017, Russia extracted 8.8 million ounces, accounting for 8.3 percent of total global production, according to data by the UK consultancy Metals Focus, as quoted by the media. The newly discovered gold deposits will reportedly allow miners to increase extraction by half in seven years. By 2030, extraction is expected to grow by nearly eight million ounces.
Earlier this year, state exploration company Rosgeo said that a new discovery, holding some 900 tons of silver and gold, was found in the Republic of Bashkortostan. According to initial estimates, there are some 87 tons-worth of gold in the area. Silver deposits, meanwhile, are estimated at 787 tons.
The Russian gold mining industry has almost doubled its volume of extraction over the last two decades. The country's producers mined 2,189 tons of gold over the last 10 years, according to the Russian Union of Gold Producers.
There's a number of major gold mining regions in Russia, including the most prospective in the world. Krasnoyarsk region in central Russia has two of major operations – Olimpiada and Blagodatnoye. Chukotka region in Russia's Far East is home to one of the biggest Russian miners, the Dvoinoye and the Kupol operations.
The regions of Amur and Magadan are the fastest growing gold hubs while Siberian city of Irkutsk is also one of the most prominent mining areas in the country.
For more stories on economy & finance visit RT's business section
You can share this story on social media: