Did Russia's dumping of American debt force US Treasury to borrow more money?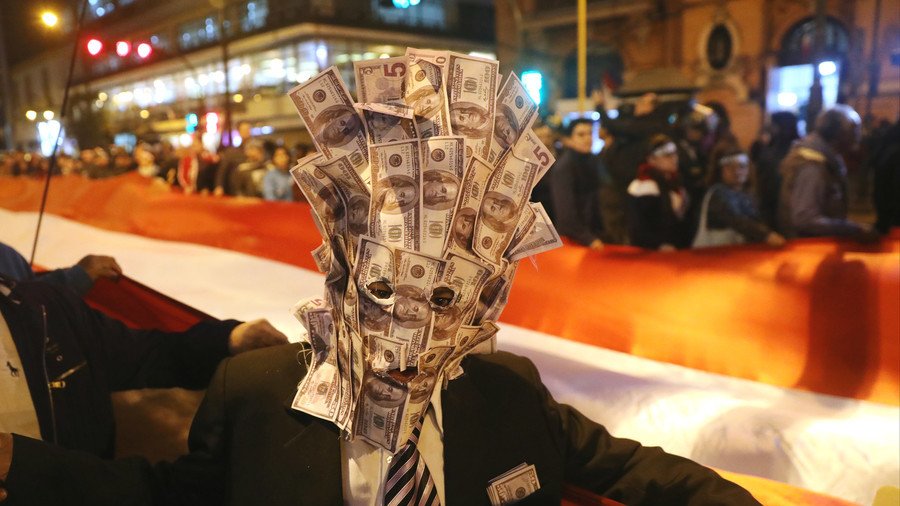 The growing budget deficit will force the US government to borrow $56 billion more this quarter than expected. Curiously, the amount is close to what Russia sold in US Treasury securities in April and May.
Citing surging spending and falling tax receipts, the US government will borrow the most money since the 2008 financial crisis. It marks the fourth-largest quarterly borrowing on record.
Earlier this year, the Russian government dumped 84 percent of its holdings of US Treasury securities, dropping from the list of the 33 largest foreign holders of US sovereign bonds. The country's holdings declined from $96.1 billion in March to just $14.9 billion in May. The Central Bank of Russia explained slashing of the bond portfolio by concerns over various risks, including financial, economic and geopolitical.
At the time, a US Treasury spokesman told Bloomberg that the selloff would not have a significant impact, adding that the Treasury market is the deepest and most liquid in the world, and demand remains robust. As of May, foreign countries held over $6 trillion of US Treasury securities.
According to the latest statement, the Treasury Department will issue $329 billion through credit markets in the July-September period. The new projection includes an end-of-quarter cash balance of around $350 billion. The department's projections for the October-December period is $440 billion, bringing the borrowing estimate for the second half of the year to $769 billion, the highest since the third quarter of 2008, when it hit $1.1 trillion.
The boost in government borrowings is reportedly due to corporate tax cuts as well as the spending hike that has inflated the budget deficit.
Last year, President Donald Trump signed $1.5 trillion in tax cuts. The measure was set to encourage US corporations to bring nearly $2 trillion from foreign accounts back home. At the same time, the US Congress approved a spending increase of almost $300 billion.
The budget deficit reportedly totaled $607 billion through the first nine months of the fiscal year that ends in September against $523 billion in the same period a year ago. In June, the Congressional Budget Office forecasted government spending to exceed revenue by $1 trillion in two years.
When it comes to the bond market, investors reportedly anticipate faster increases in maturities out to five years. The hike might push their yields up at a quicker pace than those for longer-dated securities. The increased borrowing, which will be announced later on Wednesday, is also expected to extend the size of various bond and note offerings.
For more stories on economy & finance visit RT's business section
You can share this story on social media: