Mexico turns to Russian wheat amid escalating trade spat with United States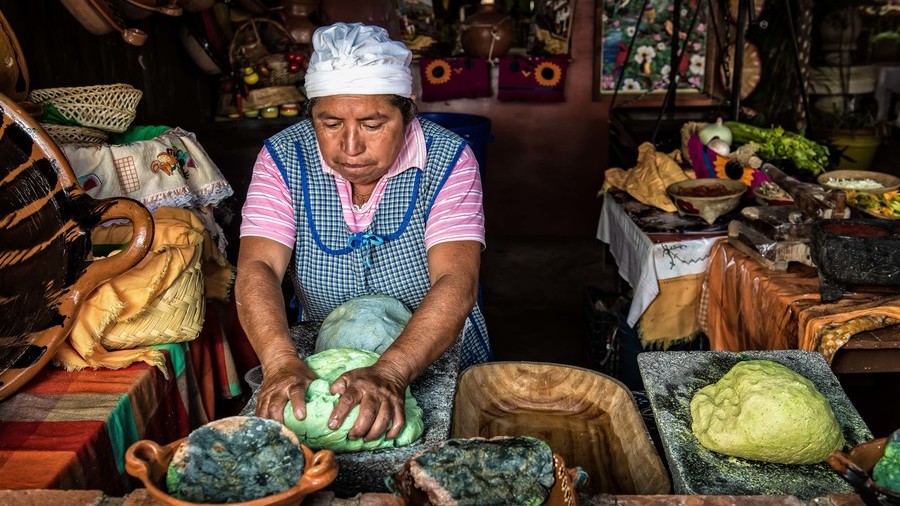 Producers of Mexican bread, pasta and flour tortillas are looking for cheaper supplies of wheat from Russia in an attempt to reduce reliance on the US due to an ongoing trade conflict with its northern neighbor.
The US market share is currently undergoing a dramatic decline as Mexico, the major purchaser of American grains, is turning to alternative markets amid increasing concerns over surging prices of US produce, Reuters reports, citing Mexican millers, government officials, and international wheat traders.
"It's important to send signals to Mr Trump," said Jose Luis Fuente, head of Mexican trade group Canimolt, which represents 80 percent of Mexican millers.
The fears are reportedly connected to potential tariffs the Mexican authorities might impose on US grain crops as part of the growing trade conflict.
The conflict started when US President Donald Trump threatened to scrap the North American Free Trade Agreement (NAFTA) with Mexico and Canada if the sides couldn't compromise on the 23-year-old pact.
Last month, Washington introduced a 25-percent tariff on steel imports and a 10-percent tariff on aluminum imports from Mexico, Canada and the EU. Mexico swiftly retaliated with import tariffs on some American goods, including steel, apples and pork.
Earlier this month, media reports emerged that Mexico could target $4 billion in annual imports of US corn and soybeans if Washington opts to escalate the current situation with new tariffs.
Fuente added that Mexico will keep buying wheat from its northern neighbor because of its proximity, but he stressed that the country's millers "can't continue to have this absolute dependence."
In the first half of the current year, US wheat exports to Mexico declined by 38 percent in value to $285 million, according to industry data analyzed by the agency. At the same time, overall US wheat exports, valued at $2.2 billion, plunged 21 percent.
"The Mexico market ought to be just an extension of our domestic market," said Justin Gilpin, CEO of the Wheat Commission in Kansas, the biggest American wheat-producing state.
Apart from Russia, Mexico plans to increase wheat purchases from Argentina, Brazil, Canada and Ukraine to cut reliance on American agriculture.
For more stories on economy & finance visit RT's business section
You can share this story on social media: