Coca-Cola blames steel & aluminum tariffs for planned price hike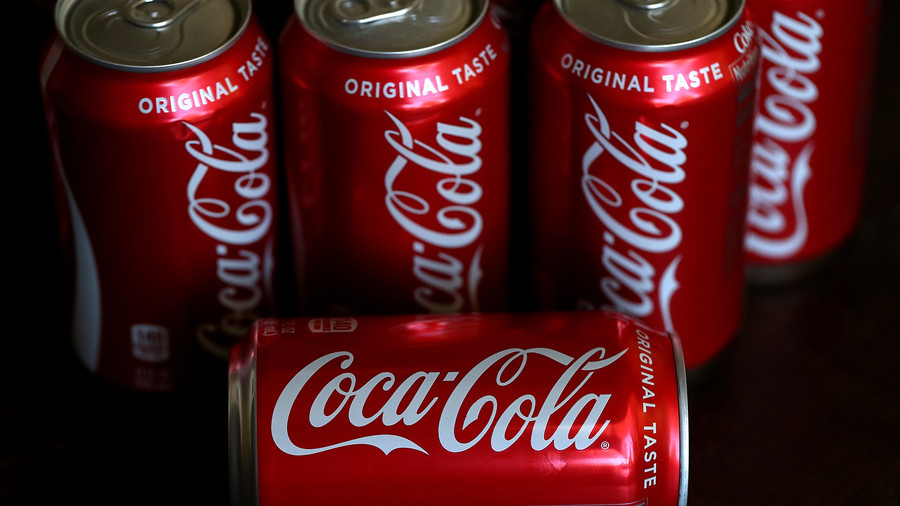 Prices for canned Coke in North America are set to rise in part due to the financial strain linked to tariffs on foreign steel and aluminum introduced by Washington earlier this year, according to the Coca-Cola Company.
"We had to take with our bottling partners an increase in prices in our sparkling beverage industry in the middle of the year, which is relatively uncommon. That's the metal steel and aluminum going up, the labor going up." Coca-Cola CEO James Quincey told CNBC.
The news came after the company reported better-than-expected revenues for the latest quarter, posting a profit of $2.3 billion against $1.4 billion a year ago.
The results are reportedly connected to rising sales of diet sodas in the US, as well as experiments in overseas markets. The Atlanta-based beverage giant introduced Coca-Cola Plus Coffee in Australia at the end of last year, and is currently launching the coffee-infused Coke in Vietnam and Turkey.
"There is some broad-based push on input costs that have kind of come in and affected ours and many other industries as well," Quincey said. "The tariffs on the metals, it's one of many factors that cost us to go out in the middle of the year and announce price increases."
The US imposed steel and aluminum tariffs on major global suppliers, citing national security concerns. The trade penalties of 25 percent on imported steel and 10 percent on imported aluminum took effect from June 1. The countries affected by the metal tariffs include China, Russia, Japan, India, Turkey and the EU.
In spite of a significant impact of the metal tariffs, Coca-Cola may enjoy a slight advantage over other firms as the company manufactures much of its produce locally, according to the CEO.
"We're very focused on creating local businesses, with local factories, with local jobs, with local blue collar," Quincey told the media. "Less trade and more tariffs will mean less economic growth in the end and that will affect us."
For more stories on economy & finance visit RT's business section