Are cryptos back from the dead? Bitcoin jumps above $8,000 for first time since May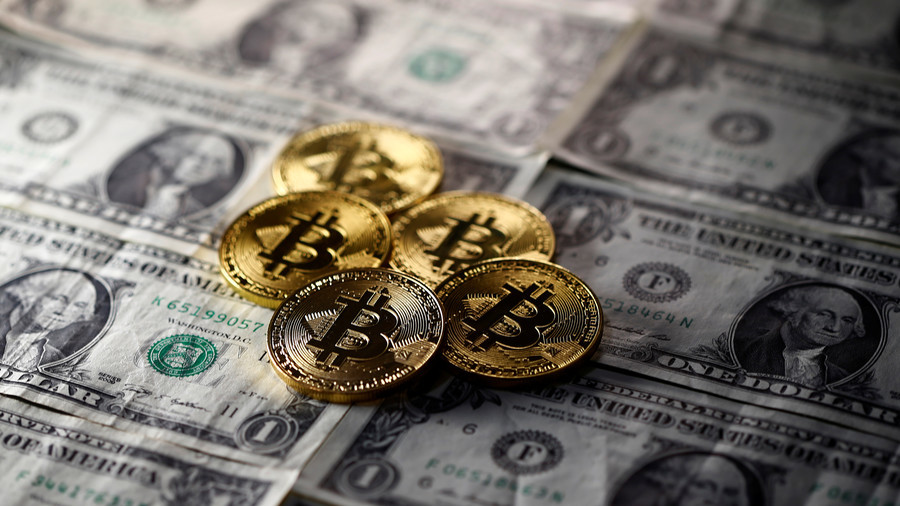 The cryptocurrency market has lost momentum in the past number of months, but recent weeks have seen a massive surge in the value of bitcoin and other digital money.
Bitcoin was above $8,200, surging over 6 percent as of 20:00 GMT Tuesday. Ethereum, ripple, bitcoin cash and the other 10 largest cryptocurrencies were trading at a multi-month. The whole cryptocurrency market was worth just shy of $300 billion, according to Coinmarketcap.
FXStreet analyst Yohay Elam explains the surge in five reasons. Firstly, Google and Facebook, which earlier cracked down on cryptocurrency advertising, have eased the pressure they are exerting.
Secondly, the Chicago Board Options Exchange (CBOE) is looking to launch a bitcoin exchange-traded fund (ETF), Elam points out. ETF is a marketable security that tracks an index, a commodity, bonds, or a basket of assets like an index fund.
The launch of bitcoin ETF will be good for bitcoin as an asset but bad for its use as money, says Olga Prokhorova, an expert at the International Financial Center. "With the launch of ETF-funds, the number of coins purchased to secure the ETF, and kept in its possession, will only increase. Investing in the ETF-fund will give confidence, legitimacy, simplicity of investment and taxation, these are undoubted advantages," she says.
The third reason is down to investment company Blackrock, which has $6 trillion in assets. It has recently shown interest in bitcoin and other cryptocurrencies, meaning that the institution's money may be pouring into the technology, says Elam.
The US Chamber of Commerce, a body of the US government, is calling for an end to regulation uncertainty surrounding bitcoin, which adds more certainty to the market, Elam notes of the fourth major factor. And the fifth reason is seasonality, as bitcoin usually surges in summer, according to the analyst.
For more stories on economy & finance visit RT's business section
You can share this story on social media: