South African gold industry in decline & nothing can change that, says country's largest miner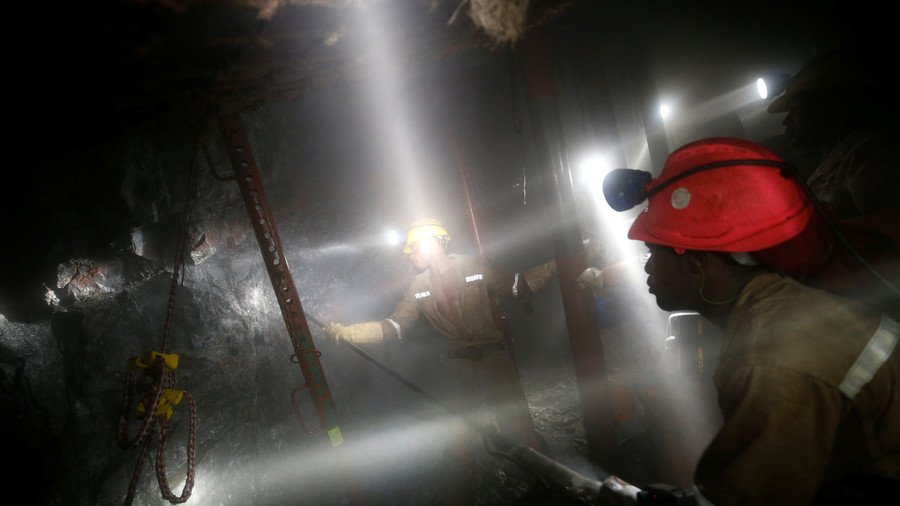 One of the world's largest gold producing nations, South Africa, is facing a steep decline in output because of depleting reserves and aging infrastructure, according to the country's biggest miner, AngloGold.
"Gold is a sunset industry. It doesn't matter what you do, it doesn't matter how you do it, you are not going to be able to change that," AngloGold Chairman Sipho Pityana told Bloomberg. AngloGold is a Johannesburg-based mining firm which claims to be the world's third-largest gold company.
South Africa's gold mines are some of the deepest in the world. Depleting reserves, poor infrastructure and growing accident costs have resulted in a 16 percent output decline in May year on year. Gold production has been falling for eight straight months. Investors in AngloGold are considering other countries such as Brazil, according to chairman Pityana.
"People are asking 'are you going to split the two businesses?' It's an option that remains on the table, it's not an obviously decided matter," Pityana said. "All of those things are subject of major debate in our boardrooms, among the executives."
South Africa's gold output has fallen 85 percent since 1980, but the country is still among the world's top-10 producers. In 1980, mining accounted for 21 percent of South Africa's gross domestic product, the largest contributor along with manufacturing. Today, mining accounts for seven percent of the economy. In 1987, the industry employed 763,000 people; that number has dropped by 40 percent.
Bernard Swanepoel, a former CEO of Harmony Gold Mining Co. told Bloomberg that South Africa's gold mining is likely to become extinct in the mid-term. "I really think it's the last chapter, but the last chapter could be a good chapter. Thirty more years of gold mining in South Africa could be a good chapter."
For more stories on economy & finance visit RT's business section
You can share this story on social media: