75% of South African gold mines unprofitable – mineral council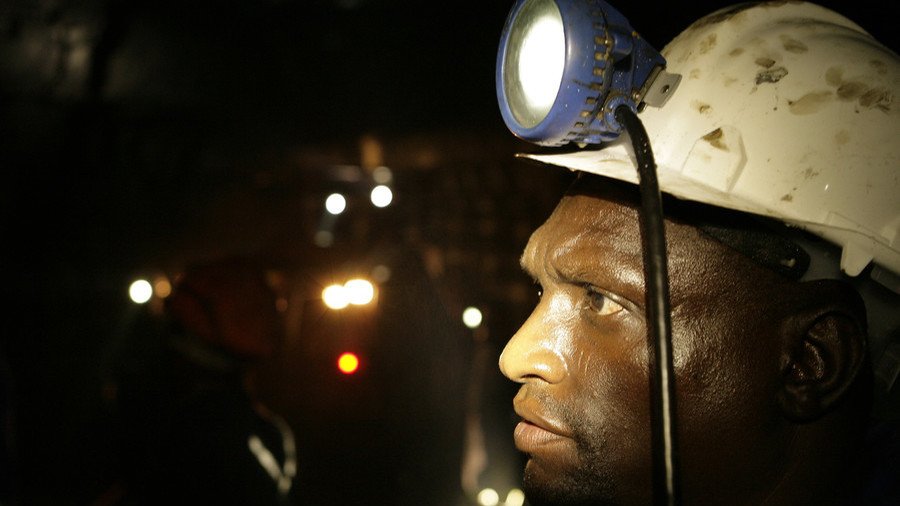 South Africa's 140-year-old gold industry – which was once the world's largest – is now facing a major crisis. The country's mineral council says 75 percent of gold mines are unprofitable or barely making money.
The announcement comes as the sector enters wage talks with its employees. Around 200 employer and employee representatives are set to start the negotiations on Wednesday. The number of work stoppages in South Africa increased by eight percent over the past two years to 132.
Motsamai Motlhamme, head of employment relations at the council, reportedly said the parties need to "find common ground in the interest of the sustainability of our industry."
Most of the world's deepest and historically richest gold mines are clustered some 40 miles south-west of Johannesburg. The deeper they go, the more expensive and difficult the work of extracting the ore becomes. The council said the mines are old, deep, with falling grades and productivity, and rising costs. As a result the industry has lost 70,000 jobs over the past five years. The cost of extracting the gold may soon exceed its value, experts say.
At its peak in 1980, mining accounted for one fifth of the country's GDP; the number now stands at about 7.3 percent.
"Increases without a commensurate improvement in the gold price, exchange rate, cost profile or outputs will mean that the cost of labor as a portion of overall costs will rise, and the number of marginal and unprofitable operations will increase," the council said on Tuesday.
South Africa's Reserve Bank Deputy Governor Kuben Naidoo said inflation in the country has accelerated from the seven-year low it reached in March and the rand's (RSA national currency) plunge to its weakest in seven months may boost price growth.
For more stories on economy & finance visit RT's business section
You can share this story on social media: