Chinese refiner dumps US crude in favor of dollarless imports of Iranian oil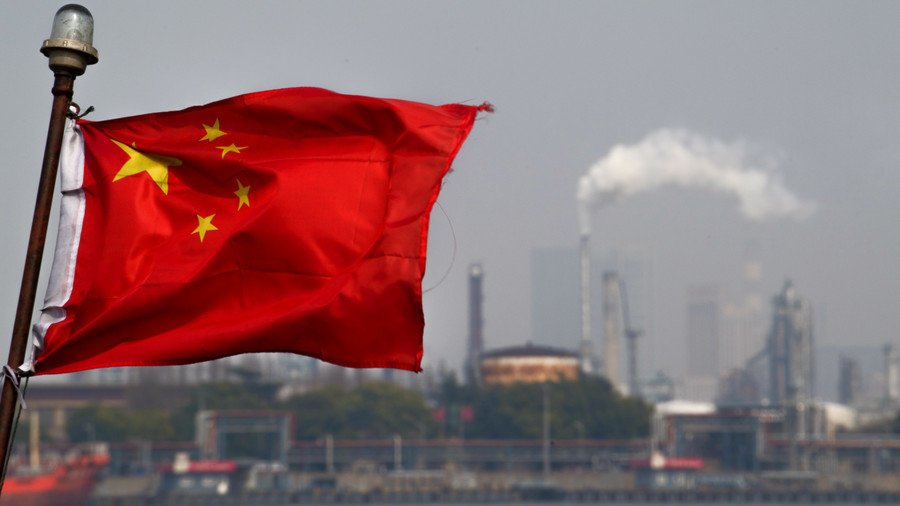 Dongming Petrochemical, an independent Chinese refiner, said it has halted crude purchases from the US and turned to Iranian imports amid escalating trade tensions between Beijing and Washington.
Dongming Petrochemical has nearly 6,300 employees, total assets of 30 billion yuan ($4.5 billion) and the primary processing capacity is 15 million tons per year, according to the company website.
Chinese authorities are reportedly planning to impose tariffs on US crude imports and replace them with oil from West Africa and the Middle East, including Iran. Beijing said it was not going to fall into line with US sanctions banning business with the Islamic republic.
China is America's second-biggest crude-oil customer with exports reportedly totaling 400,000 barrels a day at the beginning of July. However, in response to the latest US tariffs on Chinese goods, Beijing slapped American crude imports with a 25-percent levy.
US tariffs of 25 percent on $34 billion of Chinese imports took effect on July 6. The Chinese government retaliated with duties on the same value of US imports, ranging from soybeans to cars, and has vowed to respond proportionately to any new US tariffs.
Shortly after that, President Donald Trump said the US could impose tariffs on more than $500 billion worth of Chinese goods, while his administration has prepared a new $200 billion list of Chinese products that could be levied with 10-percent tariffs.
For more stories on economy & finance visit RT's business section
You can share this story on social media: