Trump threatens China with more than $500bn in US trade tariffs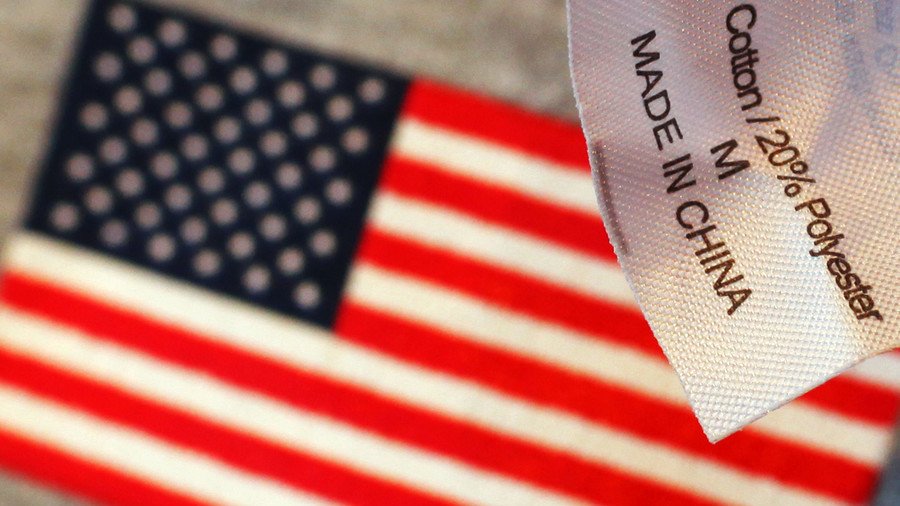 As US tariffs on Chinese imports worth $34 billion kicked in on Friday, President Donald Trump said he would consider imposing additional levies on $500 billion in Chinese goods, should Beijing retaliate.
Another $16 billion are expected to go into effect in two weeks and potentially another $500 billion, Trump told reporters aboard Air Force One on his way to Montana before the tariffs kicked in.
First "34 (billion dollars), and then you have another 16 in two weeks and then as you know we have $200 billion in abeyance and then after the $200 billion we have $300 billion in abeyance. Ok? So we have 50 plus 200 plus almost 300," Trump said, adding "It's only on China."
Hours after Washington introduced 25 percent trade tariffs on $34 billion worth of Chinese goods, Beijing retaliated with mirror measures against American imports. Chinese tariffs will reportedly target US products such as soybeans, seafood and crude oil.
China warned that while it has promised not to "fire the first shot," it would now be forced to "counterattack" in order to defend its core interests. It has vowed to inform the World Trade Organization (WTO) and work with other countries to "jointly safeguard free trade and the multilateral system."
A Chinese ministry spokesman said the "US is shooting itself in the foot and hurting the world" with its tariff hikes.
Beijing has also offered the EU an alliance in a trade war with the United States, claiming that "China and European countries are natural partners." However, the EU rejected the idea of partnership on the trade issue, with one European diplomat telling Reuters that "China wants the European Union to stand with Beijing against Washington, to take sides. We won't do it and we have told them that".
For more stories on economy & finance visit RT's business section
You can share this story on social media: