Trump claims Saudi Arabia agreed to oil production hike, Riyadh doesn't confirm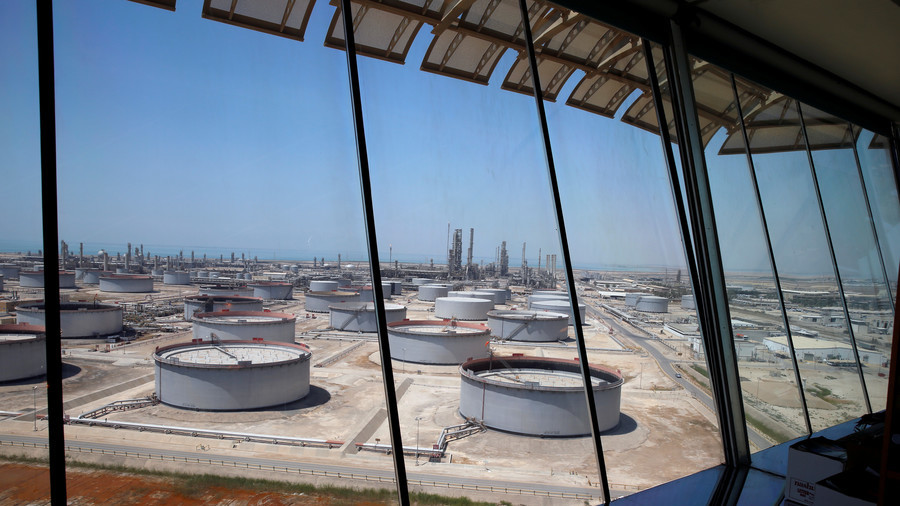 Donald Trump has asked Saudi Arabia to drastically increase its oil production, citing "turmoil and dysfunction" in Iran and Venezuela. The US president says King Salman agreed, although that claim remains unconfirmed by Riyadh.
"Just spoke to King Salman of Saudi Arabia and explained to him that, because of the turmoil & disfunction (sic) in Iran and Venezuela, I am asking that Saudi Arabia increase oil production, maybe up to 2,000,000 barrels, to make up the difference... Prices to (sic) high! He has agreed!" Trump tweeted early on Saturday.
Trump was vague about whether the two-million-barrel increase would be per day. If so, such a boost would be significant for the country's oil production, which hit 10.03 million barrels per day (bpd) in May. It would far surpass the previous high of 10.72 bpd from November 2016.
Saudi Arabia – the world's largest oil exporter – confirmed on Saturday that Trump spoke with King Salman by phone, and that the two discussed the need to preserve "stability" in the oil market and efforts of oil-producing countries to compensate for any potential shortage.
However, Riyadh did not reference anything related to a two-million-barrel increase, leading to questions about whether Trump's tweet was an exaggeration, wishful thinking, a business strategy, or yet another "Trumpism."
The president's citation of high prices and "turmoil and dysfunction" in Iran and Venezuela has raised eyebrows among critics who have pointed to his own actions as causes.
Oil prices have indeed been affected by Trump's decision to withdraw from the Iran nuclear deal and to impose sanctions blocking American and most European countries from doing business with Iran. Trump is urging US allies to end all purchases of Iranian oil by November 4.
In Venezuela, Trump's sanctions have accelerated the sharp decline in its oil production.
Earlier this month, however, the US president pointed the finger elsewhere, blaming the Organization of the Petroleum Exporting Countries (OPEC) for high oil prices.
Trump's tweet follows a Bloomberg report earlier this week, which said that state oil company Saudi Aramco is aiming to boost production next month to about 10.8 million barrels per day, citing unnamed sources. Saudi Energy Minister Khalid Al-Falih also said earlier in June that Riyadh would "do whatever is necessary to keep the market in balance."