Russia boosts investment in Crimea's booming agriculture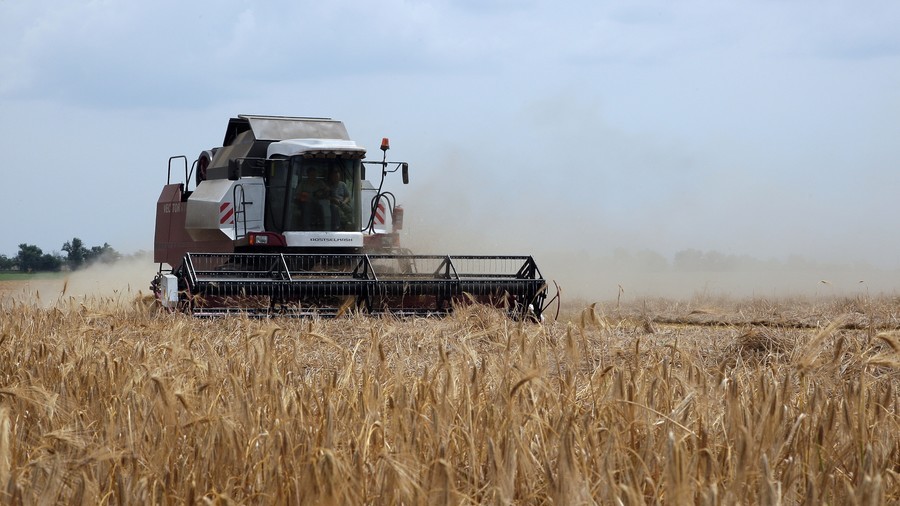 Agricultural production in Russia's Crimea is set to rise by at least 10 percent this year with the help of government investments.
Output will grow to 58 billion rubles (shy of $1 billion), which corresponds to a 10 percent growth year-on-year, according to Minister of Agriculture of the Republic Andrey Ryumshin. Since becoming part of the Russian Federation in 2014, Crimea's agriculture has grown by almost a quarter. According to Ryumshin, in 2012-2013, Ukraine invested 113.6 million hryvnia ( about $8 million) in Crimea's agricultural sector.
"For comparison, after reunification with Russia - for 2014-2017 - the amount of state support exceeded 7.2 billion rubles (about $120 million)," he said. Russian state support allows Crimea to deal with Western sanctions and Ukraine's water blockade.
In 2014, Ukraine greatly reduced the volume of water flowing into Crimea via the Soviet-built North Crimean Canal to cause irrigation problems on the peninsula. Kiev's decision to blackmail Crimea with water has backfired, former Ukrainian MP Vadym Kolesnichenko told RIA Novosti.
According to him, the peninsula has managed to provide itself with water, while some arid parts of Ukraine on the way of the canal are suffering from drought. Crimea produces 1.4 million tons of grain a year – around a million tons of which is exported despite sanctions.
The three largest buyers of Crimean wheat are Lebanon, Syria and Turkey.
For more stories on economy & finance visit RT's business section
You can share this story on social media: