Japan suspends sale of Canadian wheat over discovery of Monsanto-made GMO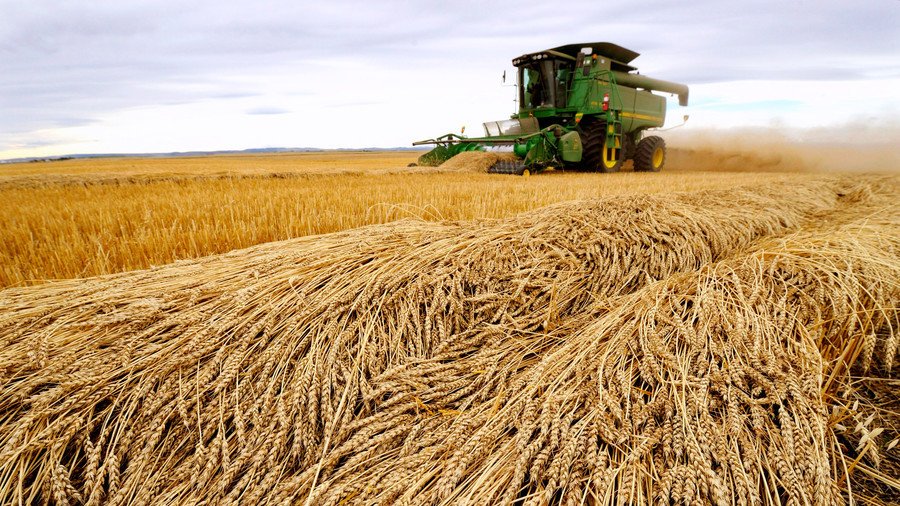 The Japanese Agriculture Ministry suspended its tender and sale of wheat from Canada on Friday. This comes as grain containing a genetically-modified trait was discovered last summer in Canada's Alberta province.
"We are suspending the tender and sale of Canadian wheat until we confirm that the Canadian wheat that Japan buys contains no GMO," an official at the Japanese farm ministry said. Japan was the top buyer of Canadian wheat until the mid-2000s, importing millions of tons.
According to the Canadian Food Inspection Agency (CFIA), the wheat discovered near a rural road in Alberta underwent herbicide spraying and was not approved for commercial use. It contained a genetically-modified trait developed by Monsanto to withstand the weed-killer Roundup, the CFIA said on Thursday.
The agency's director of the plant production division, David Bailey, assured that the wheat has been destroyed and the CFIA will monitor the area for three years to verify that it does not become established.
"CFIA took the lead on inspection activities associated with this matter and has found no evidence to show that transgenic wheat is in commerce. On May 9, 2018, risk assessments examining potential implications of this wheat to food, animal feed and the environment were completed by Health Canada and CFIA. These risk assessments determined that this wheat does not pose any risk. There are no food, feed or environmental safety concerns associated with glyphosate tolerance in plants," said Bailey.
Meanwhile, Monsanto spokeswoman Trish Jordan said in a statement that "there are no foods, feed or environmental safety concerns associated with the presence of the glyphosate tolerance, if it is found to be present in wheat."
US agrochemical giant Monsanto began conducting field-testing of herbicide-tolerant wheat in Canada in 1998, but stopped in 2004 after widespread opposition.
The discovery of GMO wheat developed by Monsanto in a farm field in Washington State prompted Japan and South Korea to temporarily suspend imports of some US wheat two years ago.
For more stories on economy & finance visit RT's business section
You can share this story on social media: