Bitcoin's skyrocketing growth was 'fraud and manipulation' – report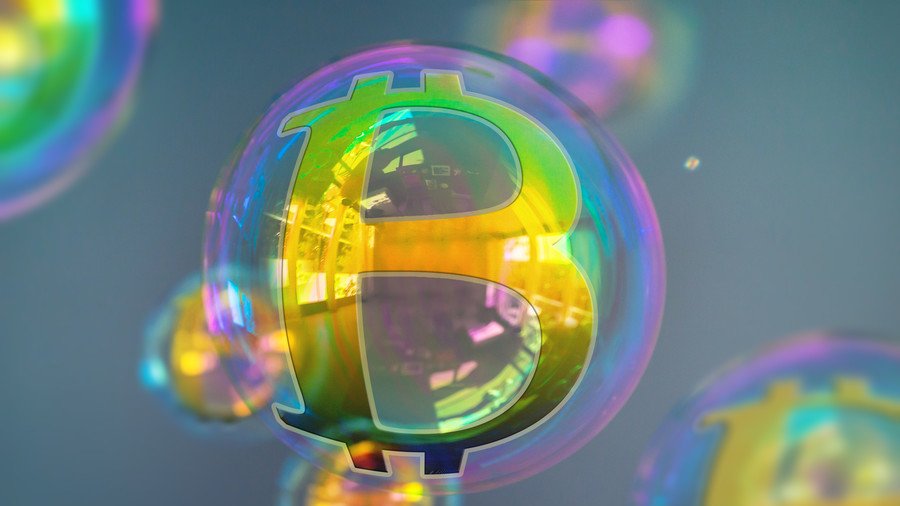 The record growth in bitcoin last year was actually a coordinated market manipulation, according to recent research by University of Texas Finance Professor John Griffin.
Griffin, who has 10 years of experience in detecting financial fraud, examined millions of transactions on cryptocurrency exchange Bitfinex. In his paper, Griffin says that the US dollar-pegged cryptocurrency tether was used to buy bitcoin at the times that the latter was falling, which helped "stabilize and manipulate" the cryptocurrency's price.
"Fraud and manipulation often leave footprints in the data and it's nice to have the blockchain to track things," Griffin told CNBC. Whenever bitcoin fell, tether was used to buy it to prop up the price of the leading crypto.
"It was creating price support for bitcoin and, over the period that we examined, had huge price effects," Griffin said. "Our research would indicate that there are sophisticated people harnessing investor interest for their benefit."
Bitcoin started 2017 at below $1,000 and at one point reached $20,000. Now, it is trading near the $6,000 mark. Tether is the 11th largest cryptocurrency and is pegged to the US dollar. Some critics say tether owners don't have enough fiat currency to back its $2.5 billion market capitalization.
Bitfinex CEO J.L. van der Velde told CNBC that neither the exchange nor tether helped to boost bitcoin prices. "Bitfinex nor tether is, or has ever, engaged in any sort of market or price manipulation. Tether issuances cannot be used to prop up the price of bitcoin or any other coin/token on Bitfinex," he said.
For more stories on economy & finance visit RT's business section
You can share this story on social media: