Foreign tourists to shell out almost $2bn in Russia during World Cup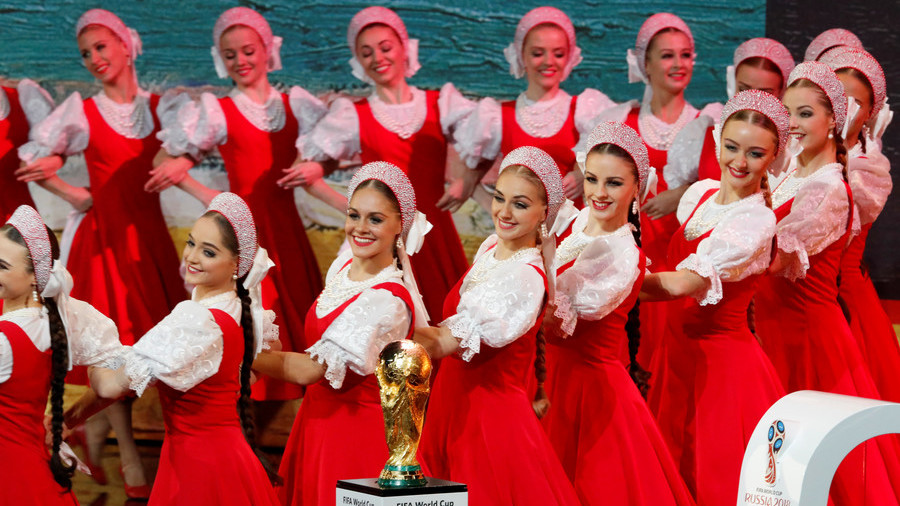 Russia will get a significant boost as a result of increased tourist flow during the FIFA World Cup, the Russian Ministry of Economic Development said.
"According to our estimates, foreigners will spend over 100 billion rubles ($1.6 billion) during the World Cup in Russia," Minister of Economic Development Maxim Oreshkin told Sovetsky Sport newspaper.
He expressed confidence Western sanctions won't affect the event. "There's politics, there's the economy, and then there's the life of regular people. The demand for a global competitive sports event, such as the World Cup, is always high," Oreshkin said.
According to the Association of Tour Operators of Russia, about 400,000 foreign tourists will visit Russia for the World Cup in June-July. The growth of tourist flow in Russia will continue, with a 20-percent increase expected next year.
Oreshkin said the modernization of infrastructure for the World Cup will have a positive effect on many sectors of the economy and the quality of people's lives.
"With the construction of modern hotels, airports, roads, the population's activity in regional centers will rise. It will be easier to do business in, let's say, Nizhny Novgorod or Rostov-on-Don. The cities will transform as well."
The 2018 FIFA World Cup will take place at 12 stadiums in 11 Russian cities – Moscow, St. Petersburg, Sochi, Kazan, Saransk, Kaliningrad, Volgograd, Rostov-on-Don, Nizhny Novgorod, Yekaterinburg, and Samara – from June 14 until July 15.
For more stories on economy & finance visit RT's business section
You can share this story on social media: