Arctic to tropics: India welcomes first-ever shipment of Russian liquefied natural gas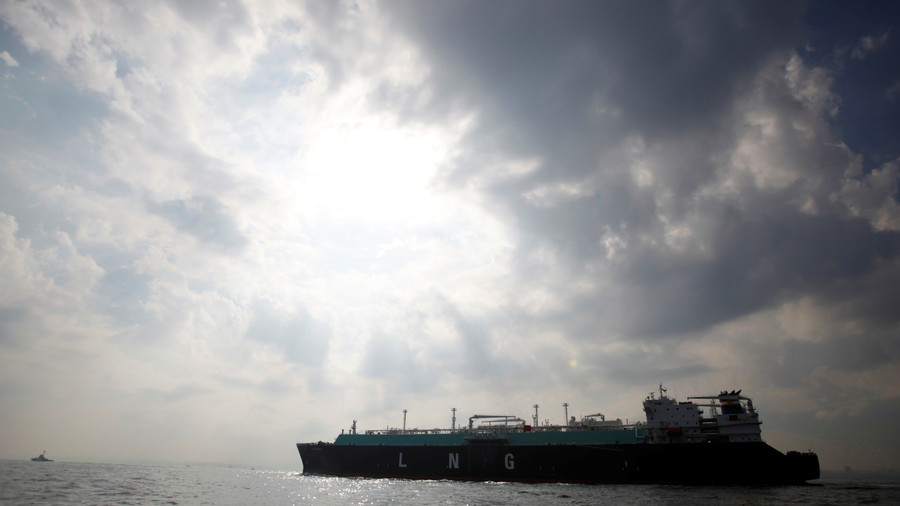 Russia's energy giant Gazprom has started supplying liquefied natural gas (LNG) to India. The first cargo docked on Monday at the Petronet LNG terminal in India's westernmost state Gujarat.
India's Oil Minister Dharmendra Pradhan said his country will import LNG from Russia worth an estimated $25 billion over the contract period of 20 years. Supplies will come from Gazprom's Yamal LNG project in the Arctic.
"Today will be considered as Golden Day in India's energy roadmap," Pradhan told reporters. "Four years back, we were importing LNG only from Qatar. Today we are getting LNG from Australia, US and now Russia."
The minister called the Russia-India deal very successful, saying the shipment of Russia's LNG was a "big achievement." He detailed that $1.5 billion worth LNG will be bought from Russia every year, adding that "Gazprom's price is very competitive."
The world's fourth-largest buyer of liquefied natural gas, India is diversifying imports to meet its vast energy needs. India is dependent on imports to meet 45 percent of its gas needs. According to Pradhan, the country is pushing towards a gas-based economy by raising the share of environment-friendly fuel in the energy basket to 15 percent from current 6.2 percent.
"The increase in bilateral trade and investments between India-Russia in the energy sector has a win-win effect for both sides," the minister said. "While providing a major market to high volume gas reserves of Russia, it also helps India address its energy needs and establish a gas based economy," he added.
Over the last several years, Indian companies invested more than $10 billion in strategic Russian projects including Sakhalin-1, Vankorneft and Taas-Yuryakh.
Last year, Russia's Rosneft-led consortium finalized the almost $13 billion purchase of India's second-largest oil refiner Essar Oil. It is the biggest foreign acquisition in India.
For more stories on economy & finance visit RT's business section