'Irreparable harm': Google bemoans India's attack on its 'dominant position'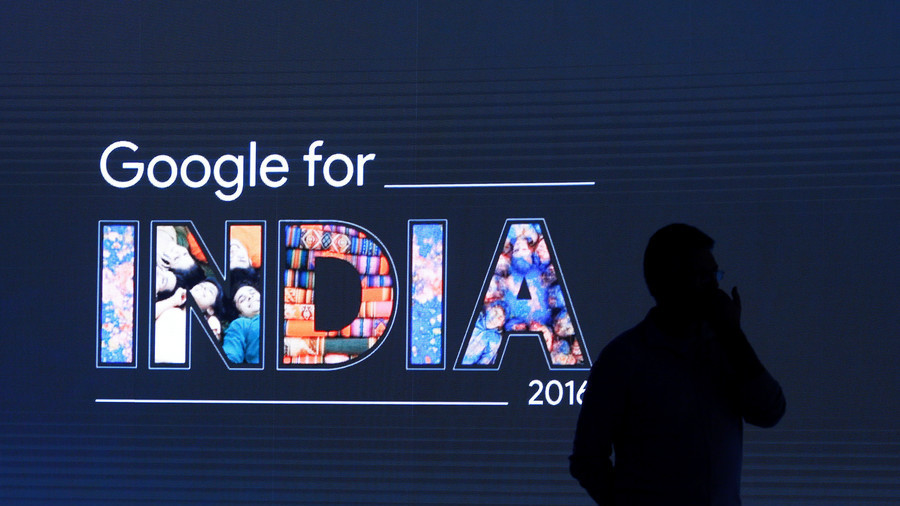 Google has lashed out against a $20 million fine it was slapped with by India's antitrust watchdog, saying that the pressure and restriction may cause "irreparable" harm to the way the company conducts business in the country.
The tech giant slammed the verdict, claiming that it requires the firm "to change the way it conducts business in India on a lasting basis and the way it designs its search results page in India," according to Reuters, which obtained a copy of the statement on Thursday. Google insists that India's decision could cause "irreparable" harm and reputational loss to the company.
Back in February, the Competition Commission of India (ICC) found "Google to have abused its dominant position in online general web search and web search advertising services" and ordered the Silicon Valley company to pay Rs 136 crore (US$20 million) for monopolizing the market. The CCI's 190-page judgment also found Google to be indulging in "practices of search bias" which caused "harm to its competitors as well as to users."
The CCI further noted in its decision that due to its "dominance in the online web search market," Google is "under an obligation to discharge its special responsibility." The antitrust watchdog also ordered Google to stop imposing restrictions on its direct search agreements with other publishers, stressing that the "volume of business generated through these agreements is substantial."
The Silicon Valley giant, whose parent company is Alphabet Inc., is refusing to surrender its dominant position in India, and filed an appeal at the National Company Law Appellate Tribunal (NCLAT) against the ruling in April.
READ MORE: Google Russia agrees to pay $8mn antitrust fine
India is not the first country that has lashed out against Google's online monopoly. Last year, the European Commission imposed a $2.7 billion fine on the company for breaching competition rules with its online shopping service. Russia also slapped Google with $8 million in fines after the company was found guilty of abusing its dominant position in the market for mobile devices running the Android operating system.
If you like this story, share it with a friend!
You can share this story on social media: