EU slaps Google with $2.7bn fine for manipulation of search results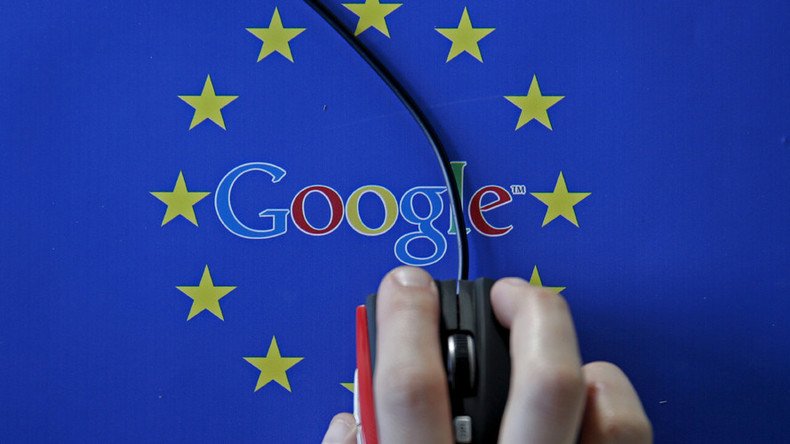 The European Commission has fined American IT giant Google €2.42 billion ($2.7 billion) for breaching competition rules with its online shopping service. The firm was accused of putting its Shopping Box at the top of search results, making other shopping websites less visible.
The Commission has been investigating Google's parent company Alphabet for several years.
EU regulators said on Tuesday that "Google has abused its market dominance as a search engine by giving an illegal advantage to another Google product, its comparison shopping service.''
Google argued the allegation from Brussels "just doesn't fit the reality of how most people shop online."
"They reach merchant websites in many different ways: via general search engines, specialist search services, merchant platforms, social media sites, and online ads served by various companies," Kent Walker, Google's general counsel, has written, as quoted by CNBC.
"And of course, merchants are reaching consumers directly like never before. On the mobile web — and more than half of Europe's internet traffic is mobile these days — dedicated apps are the most common way for consumers to shop," he added.
The company has been given 90 days to stop the practice or face a fine of five percent of Alphabet's daily turnover.
Alphabet stock fell 1.1 percent to $962 in premarket trading.
READ MORE: Google Russia agrees to pay $8mn antitrust fine
In a separate case, EU Commissioner for Competition Margrethe Vestager has been investigating Android, Google's operating system for smartphones, and its advertising business.
She has also been looking at whether Google unfairly banned competitors from websites that used its search bar and ads.
Last summer, Vestager ordered Apple to pay €13 billion in back taxes in Ireland. The EU antitrust commissioner has repeatedly said she's not biased against US companies..
You can share this story on social media: