US sanctions on Iran behind yuan-traded oil futures gain on petrodollar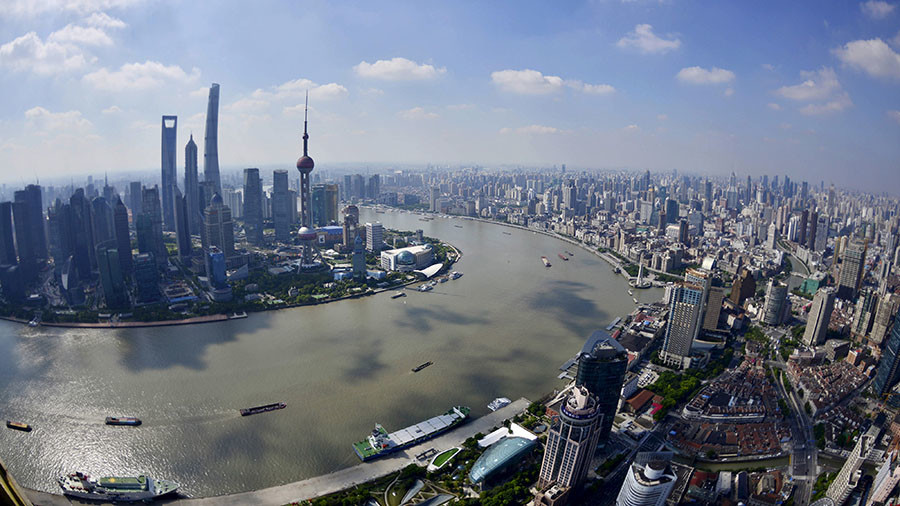 The share of yuan-backed crude oil contracts has soared to 12 percent of global trading since US withdrawal from the Iran nuclear deal, compared to eight percent in March.
Beijing launched its yuan-denominated crude futures in Shanghai on March 26, with the aim to challenge rival benchmarks Brent and WTI as well as the US dollar, the predominant settlement currency for oil contracts.
Last Wednesday, daily trade volumes in INE (Shanghai International Energy Exchange) oil futures hit a record of over 250,000 lots. That's double what they were on Tuesday in Asia before the news of the renewed US sanctions.
Statistics showed that some 1.4 million lots of WTI crude have been changing hands each day in April this year, with fewer than a million lots of Brent crude in the same period. One lot is the equivalent of 1,000 barrels on all three exchanges.
"There has been speculation that restrictions on Iranian oil sales and the lack of access to dollar financing will boost demand for yuan-denominated Shanghai futures," said BMI Research in a note, according to CNBC.
"With China deepening its energy ties with Iran and given Beijing's desire both to support the contact and — relatedly — to further internationalize the use of its currency, payment in yuan and bench-marking against Shanghai futures would seem logical."
Chinese state-owned companies and foreign interests were among those taking part in the trade of Shanghai futures. According to Reuters, at least one oil sales agreement has been signed with state-owned major Sinopec.
"Concerns over heavy state dominance in the oil sector does not appear to be dampening participation in the contract, neither does its denomination in yuan and the added FX risks this brings," said BMI. "Beijing 's attempts to 'internationalize' the contract appear to have paid off."
READ MORE: Europe to ditch US dollar in payments for Iranian oil – source
The new Shanghai futures have let foreign investors access the Chinese commodity market. The country first attempted listing the securities in 1993. Chinese authorities have reportedly accelerated the launch amid growing crude imports. Last year, the country outpaced the US as the world's number one importer of oil.
For more stories on economy & finance visit RT's business section
You can share this story on social media: