Chinese coffee startup to sue Starbucks over market monopoly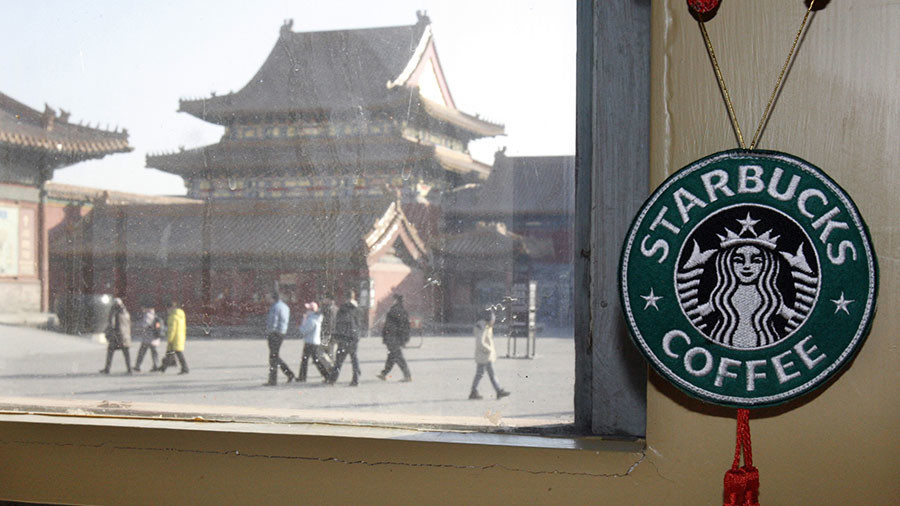 China's new coffee brand, Luckin Coffee, has accused Starbucks of monopolizing the market. It said the US firm has been pushing out other coffee shops and pressuring industry suppliers.
In an open letter to Starbucks, the company pointed out that the Seattle-based coffee chain has signed exclusive contracts with many property owners in China.
The startup argued that many of its top suppliers have been asked to stop providing products to Luckin Coffee.
Such practices have affected normal operations and hurt fair competition, impeding the development of the coffee industry, Vice President of Luckin Coffee Guo Jinyi was cited as saying by China Daily.
He didn't provide any details, but said Luckin Coffee was preparing an anti-trust suit against Starbucks.
The US firm replied it is not willing to participate in "marketing promotions of other brands," adding: "We welcome orderly competition."
Since launching the brand about four months ago, Luckin Coffee opened 400 stores in 13 Chinese cities, serving 1.3 million customers with 5 million cups of coffee. It is targeting the young generation of white collars, offering cheaper coffee with taste optimized for Chinese consumers.
Starbucks, which entered China in 1999, has been rapidly expanding across the country. It is currently the top player in China with more than 3,200 stores across 139 cities. The company employs 40,000 people and serves more than six million customers every week.
Starbucks has a 58.6-percent share of the market in China, followed by McCafe at 6.1 percent and Costa Coffee at 3.8 percent.
China's coffee shop market reached 30.1 billion yuan ($4.72 billion) last year, compared with 26.1 billion in 2016, according to Euromonitor International.
For more stories on economy & finance visit RT's business section
You can share this story on social media: