Russian bank helps Venezuela defy US sanctions on cryptocurrency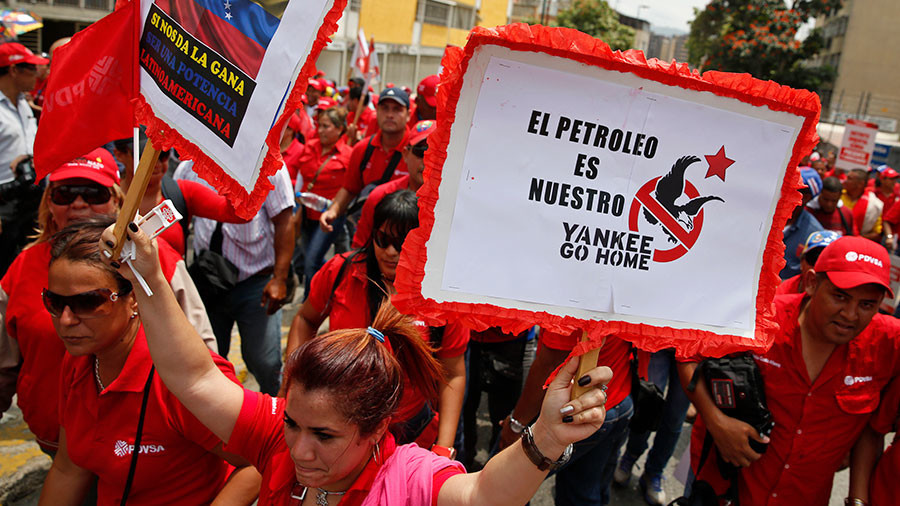 The world's first state-backed digital currency 'el petro' launched by Venezuela this year to circumvent US sanctions is reportedly getting help from a Russian bank.
According to Associated Press, Russia's Evrofinance Mosnarbank has become the first international financial institution so far willing to back the petro after US authorities warned potential investors over related risks.
Investors who registered with Venezuela's government and downloaded the petro's wallet software were invited to buy the cryptocurrency by wiring a minimum of €1,000 to a Venezuelan government account at Evrofinance. The wallet software is available in Spanish, English and Russian.
Venezuela's government purchased a 49 percent stake in Evrofinance in 2011. The rest of the shares are held by Russia's two major banks, state-controlled VTB and Gazprombank, reports the agency.
In March, Washington prohibited trade in the petro in the US with President Donald Trump calling the cryptocurrency a 'scam supporting a dictatorship.' The executive order signed by Trump banned "all transactions related to, provision of financing for, and other dealings in, by a United States person or within the United States, any digital currency, digital coin, or digital token," issued by Venezuela's government.
Maduro vowed that, despite the sanctions, Venezuela would continue pushing forward the domestic blockchain technology and "make the petro one of the most solid and trustworthy cryptocurrencies in the world."
He added that the digital currency will be traded for several global currencies, including the Russian ruble. The president also announced four "exclusive economic zones" in the country, in which it will be possible to use the petro "for the sale of goods and [payment] of services."
Unlike other cryptocurrencies, such as bitcoin, the petro is backed by the concrete assets of Venezuela's oil and other natural resources. It was explicitly launched to circumvent US sanctions against state oil company PDVSA. Maduro has recently announced another virtual token, the 'petro oro,' which will be backed by the country's precious metals.
For more stories on economy & finance visit RT's business section