RBS agrees to $5bn settlement with US over sale of toxic mortgages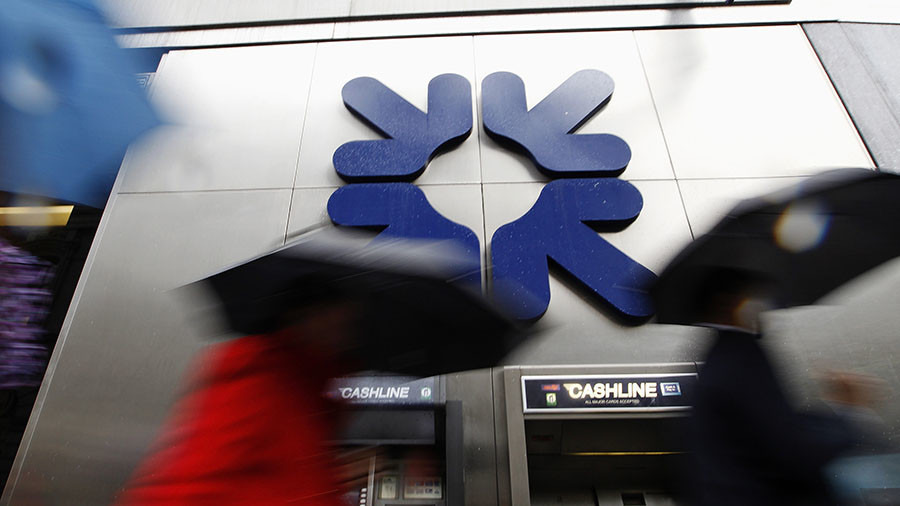 The Royal Bank of Scotland (RBS) has reached an agreement with the US Department of Justice (DOJ) to end a long-running probe into its actions in the lead-up to the 2007-2008 global financial crisis.
Under the agreement, the bank will pay a penalty of $4.9 billion. RBS boss Ross McEwan called the settlement "a milestone moment."
"Reaching this settlement in principle with the US Department of Justice will, when finalized, allow us to deal with this significant remaining legacy issue and is the price we have to pay for the global ambitions pursued by this bank before the crisis," he said.
The settlement will end regulators' investigations into the bank's alleged sale of risky loans worth billions between 2005 and 2007. Some analysts predicted RBS might have to pay up to $12 billion.
The British government, which owns more than 70 percent of RBS, is now expected to start selling its stake in the bank. Last year, the government said it would start reprivatizing RBS by selling £3 billion ($4 billion) of shares before the end of the 2018-2019 financial year. UK Chancellor Philip Hammond then said he was reluctant to sell shares while the DOJ probe was still to be resolved.
In 2017, RBS agreed to pay $5.5 billion to settle a separate investigation by the US Federal Housing Finance Agency. It said that around $3.5 billion of the DOJ settlement would be covered by existing provisions, with the rest accounted for by an "incremental charge" in the second quarter of 2018.
For more stories on economy & finance visit RT's business section
You can share this story on social media: