Over $400bn illegally withdrawn from Russia in 17yrs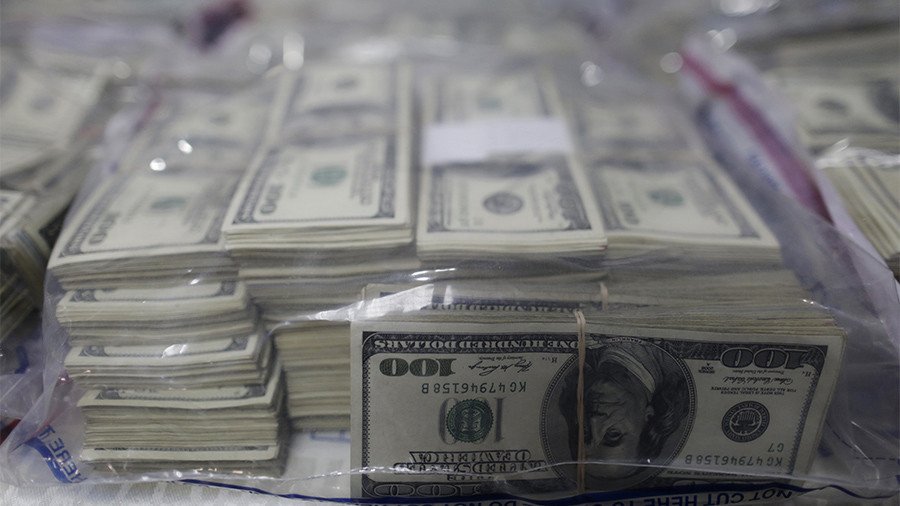 Russia has faced a major illegal exodus of capital from 2000 to 2017, which could have been spent on the country's economy, Russian Federation Council Defense Committee head Viktor Bondarev said.
"According to independent estimates, about $430.7 billion dollars were withdrawn from our country from 2000 to 2017. These are huge financial resources that could have been invested in the development of the domestic economy," the senator said in an interview with RIA Novosti. He added that if the problem is solved, it could provide a major boost to the Russian economy.
The illegal exodus of capital has been one of the biggest problems for the Russian economy since the collapse of the Soviet Union. The Kremlin has offered various way for the money to be returned to Russia, including the amnesty of capital and Eurobonds with preferable tax regime. The returned money can become an alternative financing instrument for the state if new US sanctions prohibit foreign investors from buying sovereign bonds of Russia.
Earlier in April, Russia's prosecutor general, Yuri Chaika, said there are 61 Russian criminals living in London who have stolen around $10 billion from their home country. London and other British cities have long been a safe haven for Russian runaway criminals since the 1990s. Chaika said the Russian state is afraid that the British government can pocket the money.
Russian business ombudsman Boris Titov has said that Moscow should allow the runaway businessmen to return home. They should have the opportunity to pay a fine equaling triple the amount in losses they caused, but there is no need to put them behind bars. If such permission is granted, the money could be returned into the Russian economy, otherwise it would just stay abroad.
For more stories on economy & finance visit RT's business section
You can share this story on social media: