Demand for Russian wheat drives export prices to three-year high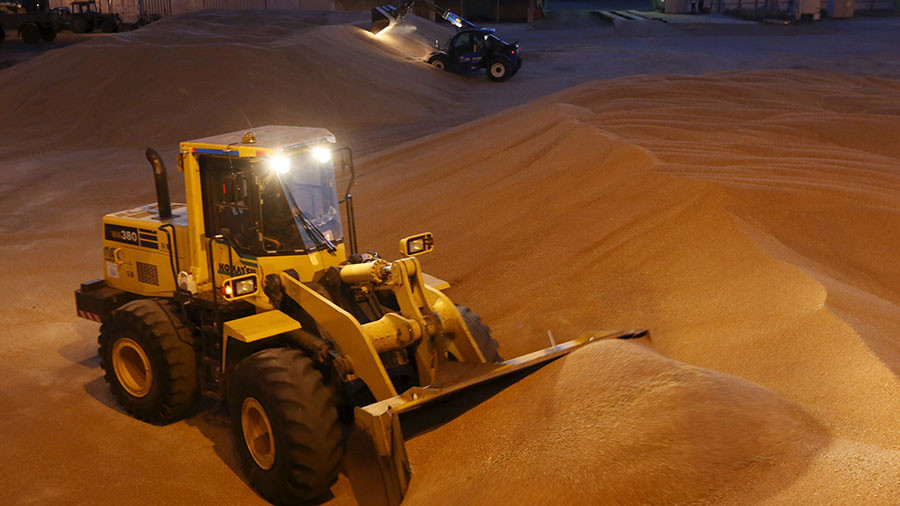 Average prices for wheat produced by Russian farmers have increased to $215 per ton, according to Moscow-based agricultural markets research firm SovEcon. The figure marks the highest level since the 2014-2015 agricultural season.
According to analysts' estimates, Russia exported 1.6 million tons of grains, including 1.2 million tons of wheat, as of April 18. As a comparison, during the previous week, Russian farmers sold 800,000 tons of grain abroad, including 600,000 tons of wheat.
The growth of the quoted price is reportedly triggered by effective demand from importers. Another driver is a decrease in domestic market supply in the southern exporting regions.
According to Andrey Sizov, the managing director of the research firm, the sharp hike in shipping might be boosted by increased seasonal river traffic. The analyst also said that the decline in supply was triggered by the weakening of the ruble against the US dollar earlier this month.
The weak national currency reportedly forced many farmers to suspend sales of grain and even abandon previously sealed contracts. Sizov stressed that some farmers resumed sales due to the recent strengthening demonstrated of the ruble.
Earlier this week, the country's Ministry of Agriculture reported that Russian wheat exports grew by 43 percent from last year to 32.96 million tons. The farmers shipped a total of 1.19 million tons of wheat as of April 23.
For more stories on economy & finance visit RT's business section