Bitcoin perfect example of 'faddish human behavior' – Nobel Prize-winning economist Robert Shiller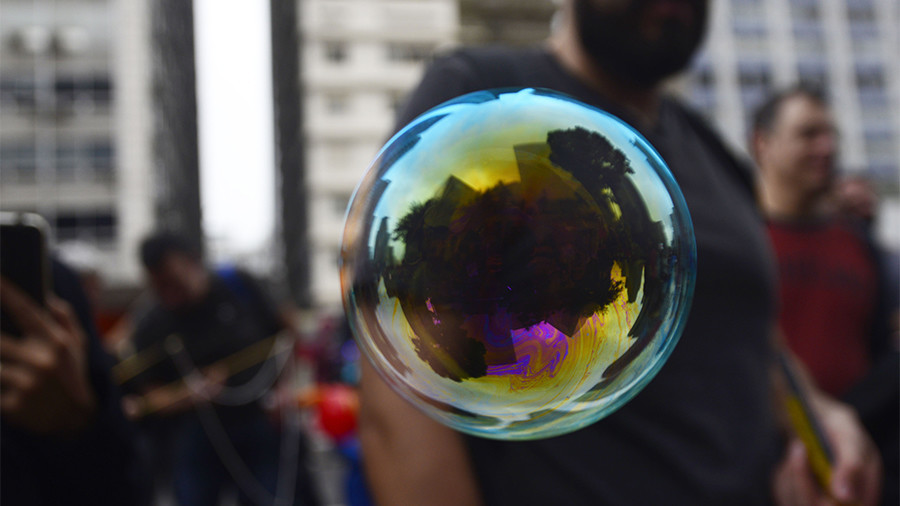 Nobel laureate Robert Shiller has taken his turn to bash bitcoin, calling the cryptocurrency more of a psychological experiment than a serious investment.
"I'm interested in bitcoin as a sort of bubble. It doesn't mean that it will disappear, that it'll burst forever. It may be with us for a while," Shiller told CNBC. "To me, it's interesting as another example of faddish human behavior. It's glamorous," he added.
According to the economist, bitcoin resembles the tulip mania of the 17th century, when the price of tulip bulbs skyrocketed and then crashed in early 1637.
Shiller says he doesn't own any bitcoin, but recognizes that some have earned on ballooning price. "I don't mean to dismiss it. Some smart people went into these and other cryptocurrencies," said Shiller.
"But it's a story that I think goes way beyond the merit of the idea... It is more psychological than something that could be explained by the computer science department."
Shiller added that bitcoin is about politics, too. "Part of it is political. Economists tend to neglect the political side," he said. "There's a big element of people [who] don't trust the government anymore. They like the idea that this didn't come from the government. It came from some real smart computer scientist. They like that. It's a great story for today's markets."
Bitcoin was trading around the $8,000 mark on Monday, which is 60 percent off its record of $20,000. After setting record highs almost every day in December 2017, bitcoin has found its balance around the $6,500-$8,000 mark. Despite recent volatility, the price of the world's number one cryptocurrency is up over eight-fold in the last 16 months.
For more stories on economy & finance visit RT's business section
You can share this story on social media: