Global disasters 'not so deadly' but second most costly last year
A new report by the Center for Research on the Epidemiology of Disasters (CRED) showed that 318 natural disasters which occurred last year and affected 122 countries have resulted in lower mortality than in previous years.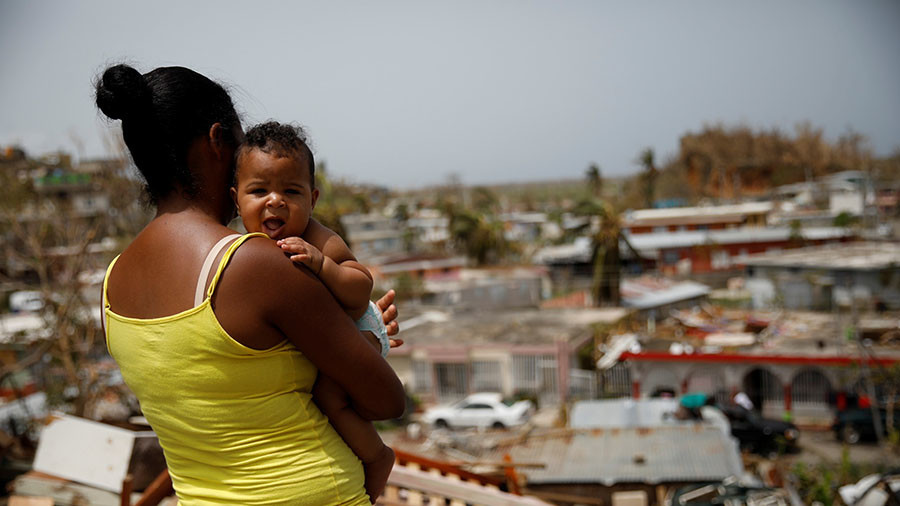 Floods and hurricanes, as well as landslides and a number of other natural disasters, claimed 9,503 lives compared to the average annual figure of 68,000 lives between 2007 and 2016.
The year was not so deadly but it turned out to be the second most costly, according to CRED, which estimated economic damage at $314 billion. That was reflected in the impact of three hurricanes – Harvey ($95 billion), Irma ($66 billion) and Maria ($69 billion), affecting the United States and the Caribbean.
"Almost 90 percent of deaths in 2017 were due to climatological, hydrological or meteorological disasters. Nearly 60 percent of people affected by disasters in 2017 were affected by floods, while 85 percent of economic damages were due to storms."
In 2017, similar to previous years, the Asian continent experienced the highest disaster occurrence (43 percent of the total). China was the most disaster-affected country, said CRED.
In terms of human impact, India witnessed the highest burden of natural disasters with almost 2,300 deaths and 22.5 million people affected (mostly by floods and storms).
The report also highlighted that the year with the highest economic losses was 2011 (at $400 billion) mainly due to the earthquake and tsunami in Japan.
For more stories on economy & finance visit RT's business section
You can share this story on social media: