Top 5 American corporations most despised by Donald Trump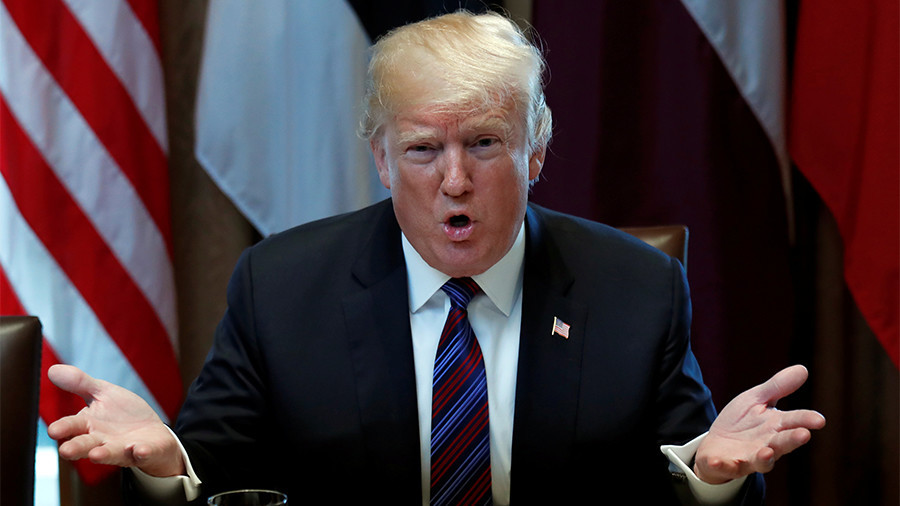 After taking the helm of the world's biggest economy, Donald Trump has been seen as the most business-friendly president in decades.
The Tax Cuts and Jobs Act, which was signed by the 45th US president in December, brought permanent tax breaks to American firms, temporary respite to individuals, and repeals of the Affordable Care Act mandate. The biggest beneficiaries of the tax law are corporations, whose tax rate will decrease from 35 percent to 21 percent.
However, there are several exceptions to the president's friendly attitude towards US businesses. Here are the top five corporations in Trump's doghouse.
Amazon
The US president has repeatedly slammed the e-commerce giant for destroying traditional retailers, not paying its fair share of taxes and underpaying the US Postal Service for delivering its goods.
Trump had previously urged the government to impose an internet tax on online sellers. He also has a gripe with Amazon CEO Jeff Bezos, who owns the Washington Post newspaper, which the president accuses of posting fake news.
Boeing
Trump repeatedly criticized Boeing over a $4 billion contract to build a new Air Force One fleet before taking office. The president said the contract was a waste of taxpayers' cash and called for the contract to be canceled.
The company is also in a vulnerable position amid increasing trade tensions between the US and China, as Beijing may retaliate with extra tariffs against the US plane maker in response to new levies imposed by the White House on Chinese imports. China is a huge market, where Boeing's aircraft could find it more difficult to compete with its European rival Airbus.
Lockheed Martin
Trump's criticism against the defense and security behemoth came amid the outsized price tag of the F-35 fifth-generation stealth fighter. The project is valued at an acquisition cost of $406.5 billion and recognized as one of the most-challenged programs in history for the Pentagon. The US president slammed the project's soaring price tag as being "out of control."
Wells Fargo
Trump has singled out one of the world's oldest lenders for abusing its customers, which has led to millions of dollars in fines. The president promised to pursue the lender and make regulations tougher.
Merck
One of the largest pharmaceutical companies in the world has been severely criticized by the US president for the high cost of prescription drugs. Moreover, Merck CEO Kenneth Frazier resigned from Trump's American Manufacturing Council in protest at the president's response to white supremacist violence in Charlottesville, Virginia.