China ready to defend own interests 'at any cost' as Trump threatens $100bn more in tariffs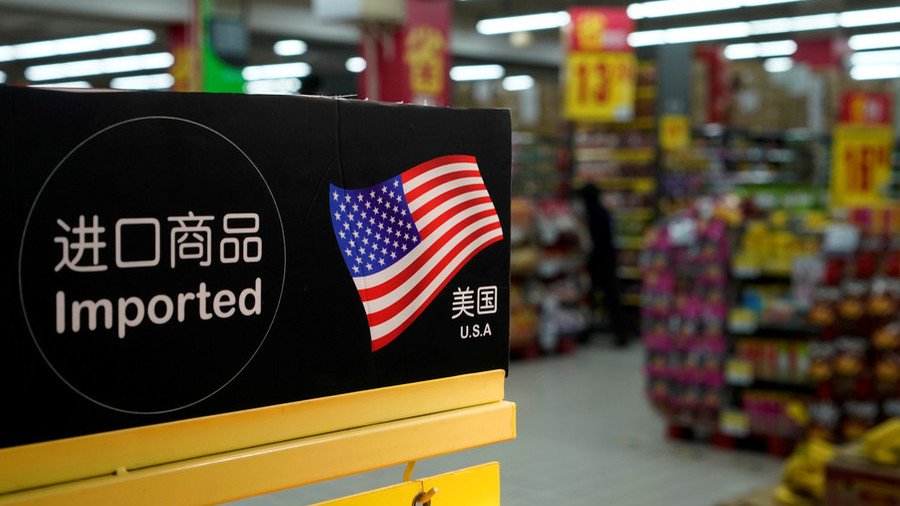 Responding to Donald Trump's threat to impose an additional $100 billion in tariffs on China, Beijing said it did not want a trade war, but was not afraid to "follow suit to the end" to protect its core economic interests.
"The Chinese position has been made very clear," according to a Friday statement by a spokesman for the ministry of commerce. Beijing doesn't seek to engage in an economic conflict, but in the worst-case scenario, it is "not afraid tofight a trade war."
Despite Beijing's repeated calls for negotiations to avoid an escalation of a trade war, Donald Trump on Thursday decided to adopt a harsher policy https://t.co/gVleRImJ4V

— RT (@RT_com) April 5, 2018
China "will follow suit to the end" should Washington disrespect its opposition to American "unilateralism and trade protectionism." Beijing would defend the country's interests "at any cost" and won't hesitate to take counter measures.
China also slammed Washington's unilateralism which, it says, undermines global free trade. Meanwhile, the Chinese economy will carry on with reforms and will continue to open up to the world in order to "safeguard the multilateral trading system" and promote the liberalization of global trade and investment, the ministry stated.
The statement came after US President Donald Trump said his administration is floating the possibility of imposing an additional $100 billion in tariffs on Chinese imports. Speaking on April 5, Trump blamed China for harming "our farmers and manufacturers," adding he directed the United States Trade Representative (USTR) to "identify the products upon which to impose such tariffs."
Washington and Beijing raised the stakes in the trade spat in late March, when the US introduced a package of tariffs targeting more than 100 types of Chinese goods, from clothing to electronics. In response, China raised levies last week on 128 US imports, with tariffs ranging from 15 to 25 percent.
China's current tax-free and tax-exemption policy "remains unchanged," the finance ministry noted in a statement, adding that the move comes in compliance with rules of the World Trade Organization (WTO).
Announcing the package of tariffs on March 22, Trump said it will help the US reduce trade imbalances with China and curb the theft of American intellectual property. On March 23, Beijing signaled it was ready to go toe-to-toe with Washington's campaign against China, proposing new tariffs on 128 American imports. The news shook global markets, with fears of an imminent trade war between the world's largest economies looming.
Think your friends would be interested? Share this story!
You can share this story on social media: