Global markets plunge as China strikes back in escalating trade conflict with US
Published time: 4 Apr, 2018 12:19
Edited time: 4 Apr, 2018 14:16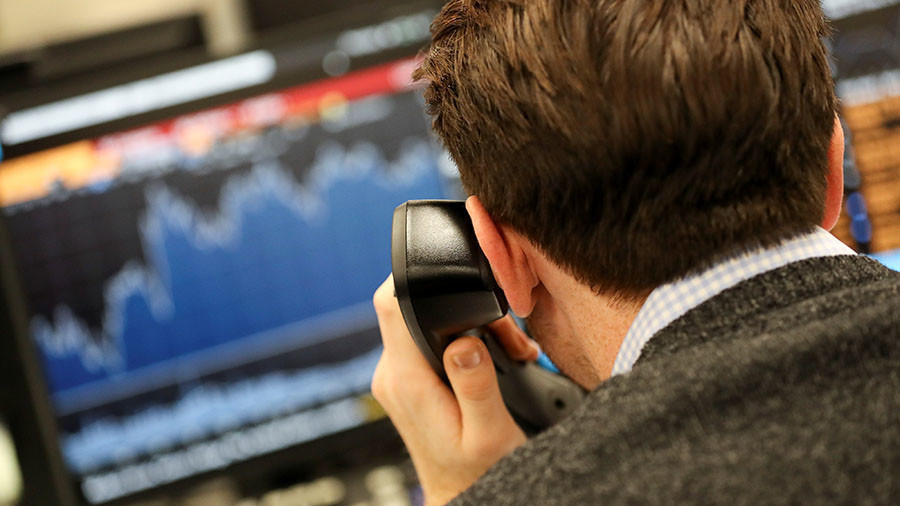 Stocks are down across Europe and in pre-market trading on Wall Street after China announced retaliatory tariffs on American imports.
Before the opening bell, the S&P is down 1.7 percent, with the Dow and the Nasdaq over 2 percent lower. A loss of each percent in American indices means losing billions of dollars in value for corporations.
Even before the announcement, American stocks saw the worst start in April since the Great Depression. The S&P 500 is in a 10-percent correction from its record high in late January.
Gold edged up on the news, trading $10 higher than in the previous session at $1,347 per ounce. The precious metal is traditionally a hedge against stock market volatility.
On Wednesday, the Chinese Finance Ministry said Beijing would hit 106 American products, including soybean, automobiles, and chemicals, with a 25-percent tariff, worth $50 billion. The move came in response to US levies on Chinese goods.
US President Donald Trump's top trade adviser blamed the markets for not reacting to the "unbelievable" strength of the American leader's economic agenda.
Navarro told CNBC that Trump's "singular focus is on economic growth, rising wages and a strong manufacturing and defense industrial base.""If we hit all points… the market will go up."
Another US official, who asked not to be named, told CNBC that "we're focused on long-term fundamentals. We're not really reacting to market fluctuations."
For more stories on economy & finance visit RT's business section