No respect for elders: China's new oil benchmark crushing old-timer Brent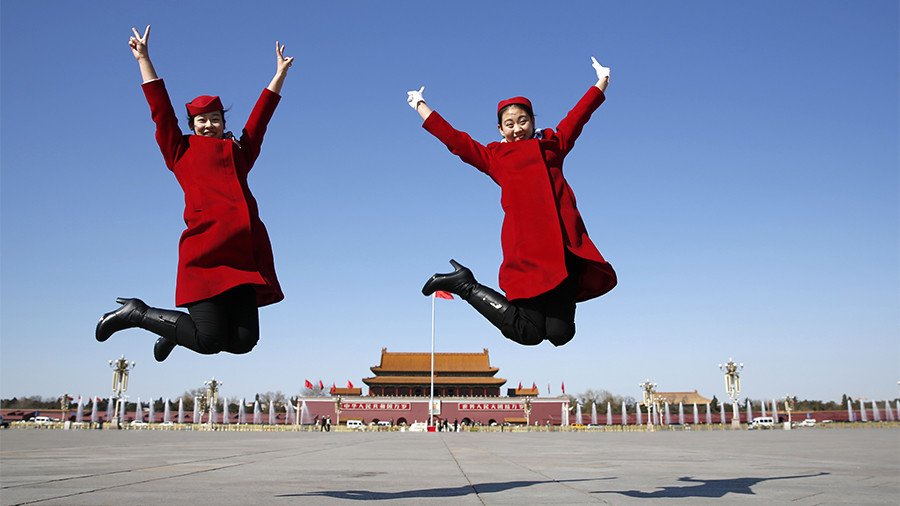 China's launch of yuan-backed oil futures has sparked huge interest among investors with initial trade volumes of the contracts outpacing overnight transactions of rival Brent crude – a globally recognized benchmark.
The first trading session saw a total of 62,500 contracts with more than 62 million barrels of crude traded for a notional volume of nearly 27 billion yuan ($4 billion), Zerohedge reports.
The new contract reportedly attracted foreign investors including Glencore and Trafigura, as well as Freepoint Commodities, BOCI Global Commodities and North Petroleum International. Domestic firms, including Unipec, Chinaoil, Cnooc, and Sinochem, as well as independent refiner Shandong Huifeng Petrochemical, also joined trading, which started on the Shanghai International Energy Exchange on Monday.
"We were active with Glencore today and I've seen Trafigura in it and Freepoint. We take the view that the contract is viable and adds to the crude oil trading value chain, and is here to stay," Kevin Tan, executive vice president at Singapore-based brokerage Straits Financial Services, told Reuters.
The initial surge in trade volumes was followed by a gradual slowdown towards the end of the session. The contract closed at 429.9 yuan per barrel ($68.22).
"In the short-term, we believe price fluctuations will reflect domestic crude oil supply and demand. In the long run, yuan crude price will mirror the moves of Brent," said Chen Tong, Shanghai-based senior crude analyst at First Futures, as quoted by the news agency.
According to some experts, the newcomer may challenge traditional rivals Brent and WTI, with the yuan expected to become a major reserve currency. However, some analysts expressed doubts over the petro-yuan's success, citing the fact that China is still not recognized as a market economy and the country's authorities may interfere with trading at the first signs of a potential bubble.
For more stories on economy & finance visit RT's business section
You can share this story on social media: