Petrodollar end looming as China & allies dump it in oil trading - Jim Rogers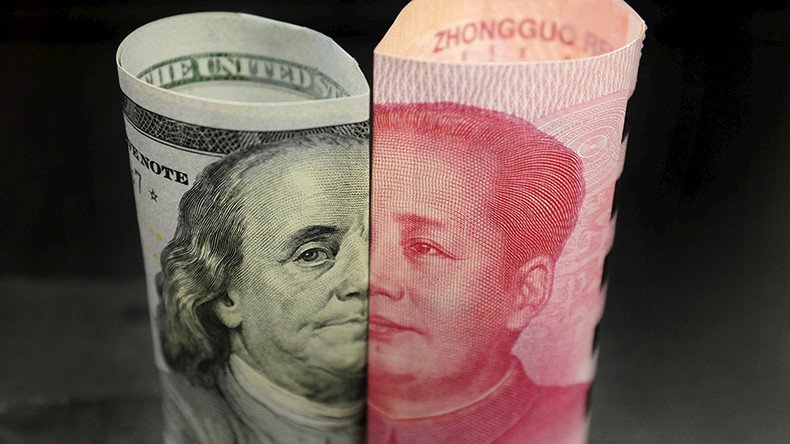 Beijing has announced plans to start a crude oil futures contract priced in yuan and convertible into gold. The step might lead to the emergence of a new Asia-based crude oil benchmark to compete with Brent or West Texas Intermediate futures.
RT talked to investing guru and financial commentator Jim Rogers to understand how much of a game changer this could be for an industry dominated by the dollar.
"This is just another step in that direction. Many people do not like using US dollars because if the US gets angry at you, they just set enormous pressure on you that can even get you out of business. China, Russia, and other countries understand this, and they are trying to move world trade and world finance away from that," said the Jim Rogers.
As China is the world's biggest crude buyer, the new contract may allow exporters to avoid US sanctions by trading oil in yuan. Such countries as Russia, Iran, Pakistan, Vietnam, China and many other Asian countries are interested in that, according to the expert.
The futures contract will allow participants to pay with gold or to convert yuan into gold without the necessity to keep money in Chinese assets or turn it into US dollars.
"The world has been moving that way. Iran will accept renminbi (yuan) from China now. The world is moving that way. China and Russia have currently swaps in rubles and renminbis. It is happening. But it is happening slowly. It takes a lot of time," Rogers said.
The investor stressed the shift is not going to happen swiftly.
"In this case, there are so many people that actively want it, I would suspect that in less than ten years you will see a major shift into the trading of oil to Asia," he said.
"When US dollar replaced the pound sterling, there was no one really going around trying to do it quickly. But now you have major economies: Russia, China, Iran and others – very much want this to happen. So, it will happen faster," Rogers added.
You can share this story on social media: