Burgers beat baguettes in French fast-food wars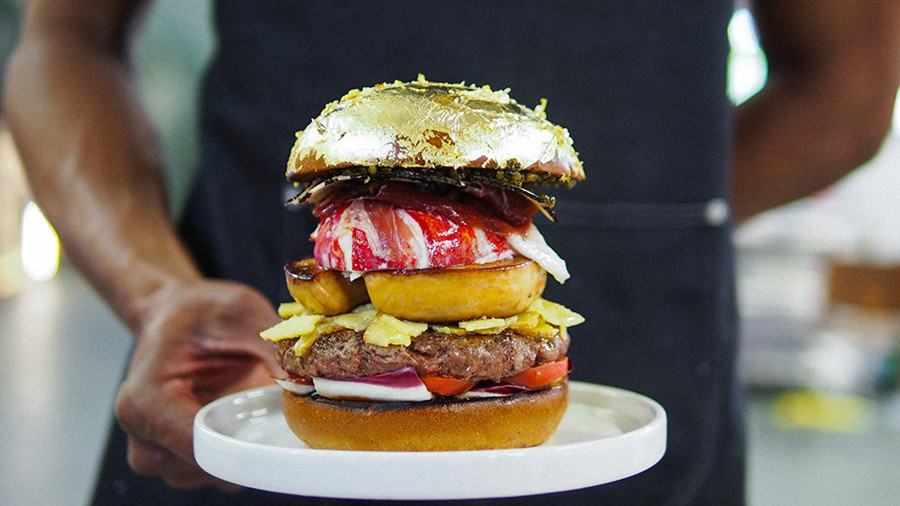 The French are turning their backs on brasseries in favor of a quick bite at burger joints, according to Paris-based restaurant consultants Gira Conseil.
In 2017, sales of hamburgers in France outpaced those of the classic jambon-beurre sandwiches for the first time ever.
The research showed that American-style burgers were on the menu in 85 percent of restaurants in France last year, with 1.5 billion units sold.
Gira Conseil said there was a gradual demise of junk food; with good-quality, fresh alternatives on the rise. Fast-food joints sold just 30 percent of burgers in France, with the majority sold at restaurants with full table service.
"We've been talking about burger frenzy for three years. This year, we don't know how to describe the phenomenon. It's just crazy," Gira Conseil Director Bernard Boutboul told AFP.
She said there was a nine-percent jump in burger sales last year, adding: "That's phenomenal growth."
Statistics showed that in 2016, hamburger sales were on a par with the jambon-beurre, or ham-and-butter baguette, which is the most popular sandwich in France.
"But in 2017, for the first time, [burgers] overtook [the French classic] by a long way," Boutboul said. Jambon-beurre sales stood at 1.2 billion units.
"One wonders whether the burger might even overtake our famous steak frites in France," he said.
According to the market consultancy firm, fast-food restaurant sales were "beating record upon record," making €51 billion ($63 billion) in 2017.
France is McDonald's most profitable market outside the US, with more than 1,400 restaurants.
For more stories on economy & finance visit RT's business section